NRA Sanctions Sabre Defence Blue Ridge Mountain 3-Gun Championship for Second Year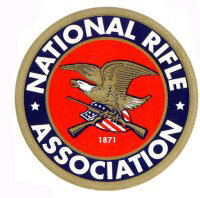 FAIRFAX, VA –-(AmmoLand.com)- The National Rifle Association's Competitive Shooting Division is pleased to announce that it will sanction the Sabre Defence Blue Ridge Mountain 3-Gun Championship for the second year in a row.
The match will be held April 23-25, 2010, returning to the Rockcastle Shooting Center in Park City, Kentucky.
Approximately 250 shooters will compete in four different classes: Open, Tactical Scope, Tactical Iron, and Heavy Metal. During the competition, shooters will compete in ten stages of fire, testing their pistol, shotgun, and tactical rifle skills. As in last year's match, the natural terrain of Appalachia plays a significant role in the stages of fire, challenging both the marksmanship skills and physical abilities of the competitors.
"The competition this year is going to be intense. Like last year, we have the best shooters in the world coming to Kentucky with more than just bragging rights on the line," said Match Director Andy Horner.
As a Match Director and experienced competitor, Horner has seen the sport of 3-gun competition grow exponentially over the past few years and shows no signs of slowing down.
"3-gun competition is moving rapidly to the forefront of the shooting sports with many people, businesses, and organizations involved. We are on the brink of seeing where the 3-gun community goes from here, and I believe many exciting developments are going to come about in the next year or so," Horner offered.
In addition to the ten stages of fire for competitors, another stage will be available for spectators and the public to try their hand at tactical multi-gun competition. Designed by Match Director Andy Horner, the stage will be run by NRA staff.
"Many of the stage and statistical components seen during the Sabre Defence Blue Ridge Mountain 3-Gun Championship, including the spectator stage, will be used to evaluate match conditions that will eventually be used in developing new NRA multi-gun competitions," said Mike Krei, Director of NRA's Competitive Shooting Division.
This year's match includes additional special events such as a dinner on Saturday night with a tailgate concert by country music star Mark Wills. An auction will also be held to benefit the Wounded Warrior Project, including a raffle for a Sabre Defence rifle. The competition will also be featured on 3-Gun Nation, a cable television show sponsored by FHN USA and hosted by Wills and American Rifleman magazine's Chad Adams.
"The presence of the NRA, being featured on the new 3-Gun Nation television show, having the dinners and auction, not to mention the physical and technical requirements of the competition, are all going to play into each shooter's performance. The winner of the match should be proud of the accomplishment. This year's Blue Ridge Mountain 3-Gun Championship should be one that will be remembered," said Horner.
For more information on the Sabre Defence Blue Ridge Mountain 3-Gun Championship or future 3-gun competitions, please contact Trey Tuggle with NRA's Competitive Shooting Division by calling (703) 267-1487 or via email at [email protected] Visit www.nrahq.org/compete for more information about NRA's Competitive Shooting Division or sponsorship of 3-gun matches.