NSSF Member Range Embraces Collegiate Shooters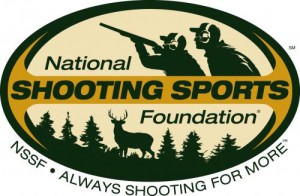 Billerica, Mass –-(AmmoLand.com)- Minute Man Sportsman's Club, in Billerica, Mass., has recognized the effort NSSF has made to increase participation by collegians as the Foundation fulfills its mission to promote, protect and preserve hunting and the shooting sports.
Young shooters who have developed an interest in shooting through the NSSF-founded Scholastic Clay Target Program and through other programs designed for high school-age and younger may find limited opportunities in their college environment.
Minute Man has embraced NSSF's Collegiate Shooting Sports Initiative, and NSSF Senior Shooting Sports Coordinator Zach Snow is challenging other range members to do the same.
"The CSSI Challenge Grant Program provides up to $175,000 in grants for colleges interested in starting a shooting sports program or expanding or maintaining its current club or team," Snow said.

"Several colleges in Massachusetts received grants in the first year of the initiative, and Minute Man has opened its doors to these young shooters."
Earlier this spring, at its location 20 miles northwest of Boston, Minute Man hosted the first New England Clay Target Championships. (Click here for video.) A force behind this effort has been Minute Man's Hank Garvey, who, as a member of the NRA's National Coach Development Staff, has been instrumental in increasing shooting participation among the area's collegians. For example, he's helped Harvard's undergrad and law school clubs jump to 300-plus students.
Minute Man serves as the home range for other colleges as well.
Learn more about the CSSI program online, or contact Snow.
Watch for the Summer issue of The Range Report, which will carry a feature on CSSI and Minute Man's special effort to support collegiate shooters, with key tips on how other ranges can achieve similar results.