Online Combination Hunting Licenses Offer Savings, But Anglers Must Wait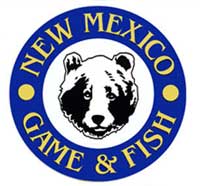 New Mexico –-(Ammoland.com)- New Mexico residents who apply online and are successful in the drawing for public-land deer hunting licenses can save at least $20 this year by buying a combination general hunting and fishing license at the time of application.
The only hitch is they won't receive their fishing license immediately at the time of purchase.
To take advantage of the savings, a deer-license applicant will have to wait until they receive a license authorization number to legally fish in public waters. Anglers who don't want to wait can purchase a fishing license or a combination small-game and fishing license, which are valid April 1 through March 31. General hunting and fishing licenses, available only to state residents, cost $62 and include a deer license. Purchased separately, a deer license and a combination small-game and fishing license cost $82. A fishing license alone costs $25.
Junior, senior and handicapped license buyers can save even more by purchasing combination licenses.
The Department of Game and Fish will begin issuing authorization numbers a few days after the April 7 application deadline for deer, elk, antelope, ibex, javelina, Barbary sheep and bighorn sheep. Applicants will be notified by e-mail when they can obtain their authorization numbers on the Department Web site.
Successful applicants for deer licenses will be issued an authorization number and later mailed a paper fishing, small-game and deer license, and deer tag. Unsuccessful applicants will receive only an authorization number, which can be printed out and used as a small game and fishing license the rest of the year.
This year, the State Game Commission eliminated the deer hunting permit, making the process of applying for a public-land deer license the same as for most other big-game licenses. To legally hunt deer, hunters must draw a public-land deer license or purchase a private land-only deer license, valid only with landowner permission. Private land-only deer licenses will be available from license vendors.
Tune in to New Mexico Game and Fish TV:
"New Mexico Wildlife" 6:30 a.m. Saturdays on KASA Channel 2, Albuquerque
6:30 p.m. Sundays on KENW, Portales
7:30 p.m. Thursdays on KRWG, Las Cruces
YouTube: www.youtube.com/NMGameandFish