Sentry Solutions Gun Care Products Chosen By Malaysia Ministry Of Defense
For Three-Year Contract.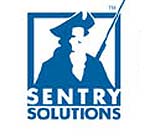 WILTON, NH –-(AmmoLand.com)- Sentry Solutions, the dry lubrication leader in the military, law enforcement, firearms, and outdoor sporting markets, announced the Ministry of Defence Malaysia has chosen Sentry Solutions' TUF-CLOTH and TUF-GLIDE products for a three-year contract in the care of their Army's small arms.
The Ministry of Defence Malaysia chose to adopt these products after having been exposed to their use by U.S. Special Operations teams in Afghanistan. Sentry Solutions TUF-CLOTH and TUF-GLIDE were used in place of the military issue Small Arms CLP, by more than 70,000 troops in the "War on Terror".
"Sentry Solutions is very proud of this tender from the Malaysian Ministry of Defence," Mark Mrozek, President of Sentry Solutions said.

"Our oil-free technology has long been the first choice in protection for soldiers. Sentry Solutions products keep weapons and tools clean and free from dirt and debris and makes cleaning quick and easy. No soldier wants to be in a combat situation and have their weapon jam or malfunction because of dirt sticking to an oil-based lube. There are lives at stake and Sentry Solutions is the correct "military issue alternative" for small arms lubrication, approved or not-approved by our Army."
Sentry Solutions' TUF-CLOTH uses a dry film formula of non-toxic, oil-free lubricants and corrosion inhibitors providing a fast-drying, water-displacing, micro-bonding, crystal barrier against friction, rust and wear. The self-cleaning, waterproof shield will not attract dirt and is dry to the touch. TUF-GLIDE is the quick drying partner of TUF-CLOTH and is a powerful lubricant and rust inhibitor offering bonded protection that will not wash or wipe away and when used in conjunction with TUF-CLOTH provides 100% oil-free protection.
The Ministry of Defense Malaysia is the government department responsible for the Malaysian governments' defense policy and is the headquarters of the Malaysian Armed Forces with approximately 80,000 active duty and 48,000 active reserve personnel. The Ministry of Defense Malaysia is located in Kuala Lumpur. Malaysia achieved its independence in 1957.
About Sentry Solutions:
Sentry Solutions was incorporated in 1993. Since then, Sentry Solutions has developed dry lubrication products used by the U.S. Military Forces, government agencies, state and local law enforcement agencies as well as hunter, sportsmen, and mariners. Sentry Solutions' TUF-CLOTH™ and TUF-GLIDE™ products have become the new benchmark in cleaning and protecting firearms and sports equipment worldwide. www.sentrysolutions.com