Sinclair Introduces Reloading Video Series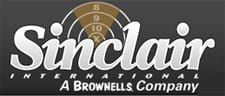 Fort Wayne, IN – -(AmmoLand.com)- Sinclair International, the premier supplier of ammunition reloading supplies, precision reloading tools and shooting accessories has just posted eight videos for anyone who wants to get started reloading.
The videos are available on both their blog,The Reloading Press, and YouTube at youtube.com/SinclairInc. Hosted by company President Bill Gravatt, they cover everything from an introduction to reloading and the principles involved, plus safety, to actual step-by-step, how-to instructions that will help the new reloader get started.
The how-to segments cover case inspection, proper die set up, case sizing, primer installation, powder measuring, bullet seating, crimping, and even goes into the record keeping needed for the handloader. Bill doesn't just show you "how", he tells you "why".
"We wanted to give shooters who haven't reloaded a look at all the advantages of creating your own ammo and how easy it is to get started," said Gravatt, "without telling them they had to have any certain brand or type of equipment to do the job."
Detailed, animated illustrations show you what happens inside the chamber when shooting, and inside the dies during each step of reloading. Anyone who has ever thought about reloading for improved accuracy, to save money, or just to get the type and amount of ammo they want should watch the Sinclair International Reloading series. With it, you'll shorten your learning curve, enjoy greater initial success and gain a deep appreciation for this rewarding hobby.
About:
Sinclair International is the world's premier supplier of high-quality reloading tools, components and accessories plus unique benchrest shooting supplies. Stocking more than 10,000 items, the company supplies reloaders and precision shooters worldwide. To order, or for more information, call 800-717-8211 or visit sinclairintl.com and mention AmmoLand.