Sinclair Shooters Turn In Top Open Score and Highest X-Count at the 2010 F-Class Nationals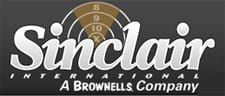 Sacramento, Ca –-(AmmoLand.com)- Sinclair International, the premier supplier of ammunition reloading supplies, precision reloading tools and shooting accessories takes great pride in the excellent shooting turned in by three of Team Sinclair's shooters at the recent United States F-Class Nationals in Sacramento, California.
Derek Rodgers moved to Open class this year and took the class win while Danny Biggs came in third, with the highest X-Count of the entire match. Interestingly enough, Biggs chose to use a Sinclair F-Class Bipod with a prototype height adjustment system instead of the usual front pedestal rest allowed in open class.
"We've been working on the height adjustment option for our winning F-Class Bipod for a while. Danny has helped with the testing and decided to use the final prototype in the Nationals and give it a real-world test in match conditions," said Sinclair President Bill Gravatt.

"Obviously it worked well and we're in production right now with availability in late May."
Rodgers used a Sinclair Generation II Windage Top on a pedestal rest, plus many of Sinclair's precision reloading tools to achieve his winning score.
Another Team Sinclair shooter, Mason Parker took the top Junior award in F-T/R for the second year in a row using his Sinclair F-Class Bipod.
About:
Sinclair International is the world's premier supplier of high-quality reloading tools, components and accessories plus unique target shooting and hunting supplies. Stocking more than 10,000 items, the company supplies reloaders, shooters and hunters worldwide. To order, or for more information, call 800-717-8211 or visit sinclairintl.com and mention AMMOLAND.