Sportsmen Still Have Time To Speak Up For Colorado's Backcountry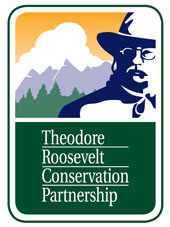 Colorado –-(AmmoLand.com)- A strong and active sportsmen's voice assures that the needs of fish, wildlife and our outdoor heritage are considered by land managers and decision makers. Over the past three years, sportsmen like you have weighed in on creation of the Colorado roadless rule, a public-lands management document that could determine the future of 4.2 million acres of national forest backcountry in Colorado.
Colorado's roadless areas provide important habitat security for the nation's largest mule deer and elk herds and high-quality wild trout habitat for world-class fisheries.
Under development since 2007, the Colorado roadless rule requires additional improvement to safeguard these invaluable natural resources and some of the best hunting and fishing in the nation.
The U.S. Department of Agriculture wants to hear from sportsmen like you. Your input will help ensure that Colorado's 4.2 million acres of public-lands backcountry will be conserved for future generations to use and enjoy.
Take a moment to comment now!
About:
Inspired by the legacy of Theodore Roosevelt, the TRCP is a coalition of organizations and grassroots partners working together to preserve the traditions
of hunting and fishing. Visit: www.trcp.org