U.S. National Wildlife Refuge System Subject of CSF Breakfast Briefing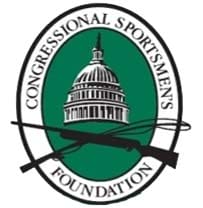 WASHINGTON, DC –-(AmmoLand.com)- The Congressional Sportsmen's Foundation, in cooperation with the Cooperative Alliance for Refuge Enhancement (C.A.R.E), held the first Congressional Sportsmen's Caucus Breakfast Briefing of 2010 on Wednesday.
Members of the Congressional Sportsmen's Caucus including CSC Co-Chair Rep. Dan Boren and former Co-Chairs Reps. Mike Thompson and Ron Kind, Mr. Rowan Gould, Acting Director of the U.S. Fish and Wildlife Service, members of the CSF Board, and fellow members of the C.A.R.E coalition gathered in the Cannon House Office Building to focus on reaffirming the commitment to the National Wildlife Refuge System.
"Managing the U.S. refuge system is one of the chief responsibilities of the U.S. Fish & Wildlife Service and we take it very seriously," said Gould. "The members of the C.A.R.E. group, including the sportsmen of America, have been invaluable partners in preserving this wonderful public resource."
"Sportsmen's access to America's refuge system is a key to maintaining sportsmen support, especially in light of the fact that waterfowl hunters help pay for the refuge system through the federal duck stamp program," said CSF President Jeff Crane. "This briefing was a great opportunity to stress to members of the CSC of the importance of the refuge system on conservation in America."
This year marks the 15th anniversary of the founding of C.A.R.E as it was created in 1995 as a loose coalition of diverse organizations concerned about the ability of our National Wildlife Refuges to fulfill their missions. C.A.R.E has worked together as a coalition representing over 15 million Americans who enjoy wildlife refuges for hunting, fishing, and conservation and whose purpose is to increase the level of operations and maintenance funding for the 150 million acre system.
"The Deep Fork Refuge in my district provides a lot of opportunities for youth coming from economically disadvantaged households and brings them to the refuge where they can learn more about the outdoors," said Boren.

"The wildlife refuge system is one of America's great ideas," said Kind. "It doesn't matter who you are or how you enjoy the outdoors, we all have an ownership stake. "
With support from CSF through the Congressional Sportsmen's Caucus, along with the other member organizations of C.A.R.E., the system has received a steady increase of funding, and C.A.R. E. has requested $578 million in operations and maintenance funding for 2011, which is an increase of $75 million over FY 2010.