Publics's Assistance Leads To Arrest In Canyon Lake Bighorn Sheep Poaching Case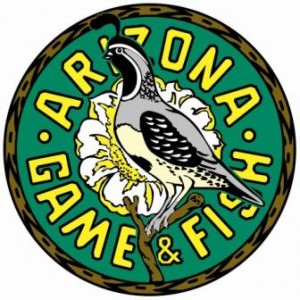 PHOENIX, AZ – -(Ammoland.com)- The Arizona Game and Fish Department has charged an individual with four wildlife law violations in connection with an alleged illegal killing of a bighorn sheep ram near the southern shore of Canyon Lake, northeast of Apache Junction.
The arrest was made after the department received information from the public through its Operation Game Thief hotline, which is a silent witness line the public can utilize to report wildlife violations.
Game and Fish officers corroborated the information with evidence obtained at the crime scene and obtained and executed a search warrant on the suspect's residence in Mesa. The officers received a written confession from the suspect and seized evidence from the residence, including the firearm he admitted was involved in the alleged illegal shooting and a desert bighorn sheep head which was buried in the backyard.
Department officers cited the individual for taking a bighorn sheep during closed season, possessing/transporting an unlawfully taken bighorn sheep, taking a bighorn sheep without a permit-tag, and waste of game meat.
More charges may be pending based on evidence seized at the residence, and the investigation is ongoing.
The department began investigating in late April after an employee with the Dolly Steamboat called in a report of a dead bighorn sheep by the shore of the lake. Further investigation found one dead bighorn ram with its head removed and indications of being illegally shot, and a second dead bighorn ram about 100 yards away with its head intact. Because of the decomposed condition of the second carcass, it was difficult to ascertain whether unlawful take was involved with this animal.
Multiple tips came in after the department issued a May 4 news release offering a reward of up to $8,000 for information leading to the arrest of a suspect in the cases. The Arizona Desert Bighorn Sheep Society also offered a reward of up to $1,000 per sheep for information leading to a conviction in either case, and the Arizona Bowhunters Association offered a $1,000 reward for a conviction.
The suspect has only been charged in connection with one of the bighorn sheep.
If convicted of the misdemeanor violations, the individual could face penalties of up to $3,000 and a year in jail. He could also face civil sanctions from the Arizona Game and Fish Commission.
"Poachers aren't hunters, and the public should not confuse the two," said Brian Wakeling, chief of game management for Game and Fish. "One of the truly unfortunate aspects of poaching is that it may result in the reduction of legal hunting opportunities. Hunting regulations are formulated to be biologically sustainable, yet someone who illegally takes wildlife does not consider any of the biological implications."
Wakeling pointed out that as many as 18,000 people have applied in a year for the opportunity to draw the fewer than 100 bighorn sheep permits generally authorized annually by the Arizona Game and Fish Commission.
"Illegal take of wildlife certainly influences the number of permits we can recommend, regardless of which game species we consider," Wakeling said.
Operation Game Thief Program Manager Ken Dinquel said it's gratifying to have the support of hunters and other members of the public in helping solve these types of cases.
"Although hunters pay for the largest share of wildlife conservation through license and tag fees, poaching adversely affects more than just hunters," said Dinquel. "Poachers steal from everyone because wildlife is managed in the public trust for all citizens to enjoy. That's why it's in the public's best interest to report wildlife law violations to the Operation Game Thief hotline."
Anyone with information regarding a wildlife law violation should contact the Operation Game Thief hotline at (800) 352-0700 or via the web at www.azgfd.gov/thief. All calls will remain confidential and rewards can be paid if the information leads to an arrest of a violator.
About:
The Arizona Game and Fish Department prohibits discrimination on the basis of race, color, sex, national origin, age, or disability in its programs and activities. If anyone believes that they have been discriminated against in any of the AGFD's programs or activities, including employment practices, they may file a complaint with the Director's Office, 5000 W. Carefree Highway, Phoenix, AZ 85086-5000, (602) 942-3000, or with the Fish and Wildlife Service, 4040 N. Fairfax Dr. Ste. 130, Arlington, VA 22203. Persons with a disability may request a reasonable accommodation or this document in an alternative format by contacting the Director's Office as listed above.