ATK Receives $52 Million Training Tank Ammunition Order From U.S. Army
ATK has Delivered More Than Four Million Rounds of 120mm Tank Ammunition Since 1980
Program Work Conducted at ATK Operated Facilities in Minnesota and West Virginia.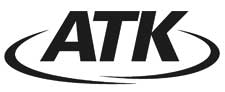 MINNEAPOLIS, MN –-(AmmoLand.com)- Alliant Techsystems (NYSE: ATK) has received a $52 million order for 120mm training tank ammunition from the U.S. Army. The award is for the third year of a four-year contract.
The 120mm training ammunition, used by the M1A1/A2 Abrams main battle tank, include the M865 kinetic energy and the M1002 multi-purpose anti-tank training rounds. These training rounds closely replicate tactical ammunition in appearance and ballistic performance to provide the warfighter with an affordable, yet realistic training experience.
"High-quality ammunition that is extremely reliable in training situations is essential to the warfighter who must be prepared to react decisively on today's battlefield," said Bruce DeWitt, ATK Advanced Weapons Vice President and General Manager.
Since 1980, ATK has delivered more than four million rounds of 120mm tactical and training tank ammunition to the U.S. Army, U.S. Marine Corps, and allied militaries. Through its proven, system-level contracting approach that reduces the risk to the customer, ATK has delivered a constant supply of 120mm ammunition that is consistently reliable and affordable.
Propellants for ATK's tank ammunition are produced by ATK at the Radford Army Ammunition Plant, Radford, Va. ATK's manufacturing center of excellence in Rocket Center, W. Va. provides the high-quality metal and composite components; projectiles; and cartridge load, assembly and pack operations. Program management is headquartered in ATK's Plymouth, Minn. facility.
As a prime contractor, ATK specializes in developing innovative, advanced weapon systems that provide affordable precision and effectiveness for artillery, mortars, tanks, naval gun systems, and tactical aircraft.
ATK is a premier aerospace and defense company with more than 18,000 employees in 22 states and $4.8 billion in revenue. News and information can be found on the Internet at www.atk.com.