Ben Avery Shooting Facility Switches To Summer Hours
Summer hours begin Wednesday, May 12.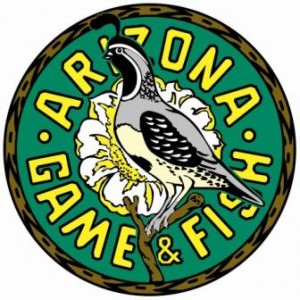 Arizona –-(AmmoLand.com)- Beginning Wednesday, May 12, the Arizona Game and Fish Department's Ben Avery Shooting Facility will be switching to its summer hours of operation to take advantage of the cooler morning temperatures and earlier sunrise.
To simplify the schedule and reduce confusion, the mid-day closures have been eliminated. Shooters can now enjoy the range anytime between the opening and closing hours. Hours vary slightly between the main firearm range and the shotgun range.
However, regardless of range, shooters should check in 30 minutes prior to closing time to ensure ample shooting opportunity.
Summer hours of operation are:
Main Range – pistol, rifle, and archery
Monday – CLOSED
Tuesday – CLOSED
Wednesday – 7 a.m. to 7 p.m.
Thursday – 7 a.m. to 7 p.m.
Friday – 7 a.m. to 3 p.m.
Saturday – 7 a.m. to 7 p.m.
Sunday – 7 a.m. to 3 p.m.
Clay Target Center – shotgun
Monday – CLOSED
Tuesday – CLOSED
Wednesday – 7 a.m. to 9 p.m.
Thursday – 7 a.m. to 9 p.m.
Friday – 7 a.m. to 9 p.m.
Saturday – 7 a.m. to 9 p.m.
Sunday – 7 a.m. to 3 p.m.
Clay Target Center note: Shooting during the hours after dark is limited to the trap and skeet fields only. There are no lights for the sporting clays courses.
Learn how to shoot, join a shooting program or league:
The Arizona Game and Fish Department offers a variety of structured introductory target shooting programs. There are programs for women, children, families, and co-ed participation. Department programs are taught by certified range safety officers to assure participants learn how to be safe, responsible, and skilled when using firearms, air guns or archery equipment. For many of these programs, the equipment is provided. To learn about the shooting programs available, contact the Ben Avery Shooting Facility at (623) 582-8313 or visit www.azgfd.gov/basf.
In addition to being a fun and safe recreational activity, target shooting also has a positive impact on local and rural economies. Target shooters' purchases support local business, communities, and shooting ranges, benefiting the local workforce and their revenue streams. Furthermore, the Pittman-Robertson Wildlife Restoration Act, a federal excise tax on the purchases of ammunition, firearms, and archery equipment, is collected and then appropriated back to state wildlife agencies for wildlife management, public access, and hunter safety and shooting programs.
The Ben Avery Shooting Facility is on the northwest corner of I-17 and Carefree Highway in north Phoenix, approximately 10 minutes north of Loop 101. The Clay Target Center is just west of the main facility. Located on 1,650 acres, Ben Avery is one of the largest government-operated recreational shooting complexes in the world. It averages more than 120,000 shooters per year and is home to a number of regional- and national-class competitions and other major events. Target shooting available at the facility includes rifle, pistol, air gun (indoor), shotgun, archery (indoor and outdoor), as well as a number of other specialty shooting disciplines.
The Arizona Game and Fish Department prohibits discrimination on the basis of race, color, sex, national origin, age, or disability in its programs and activities. If anyone believes that they have been discriminated against in any of the AGFD's programs or activities, including employment practices, they may file a complaint with the Deputy Director, 5000 W. Carefree Highway, Phoenix, AZ 85086-5000, (602) 942-3000, or with the Fish and Wildlife Service, 4040 N. Fairfax Dr. Ste. 130, Arlington, VA 22203. Persons with a disability may request a reasonable accommodation or this document in an alternative format by contacting the Deputy Director as listed above.