EMA Ak47 Tactical Hand Guards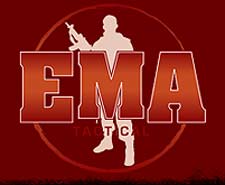 Tullytown PA –-(AmmoLand.com)- EMA Tactical is proud to introduce our new improved AK47 polymer replacement handguard with four rails.
The improvements include skeletonizing the body for better heat dissipation and reduced weight and also increasing the length of the side rails to 3".
Precision manufactured from an extremely durable high density polymer, this no gunsmithing design replaces the AK47 wood furnature and mounts securely to most AK 47 variations providing the operator with a 4.75" top rail, two 3" side rails and a 4.5" bottom rail.
The upper handguard contains the top rail and the lower handguard contains the 2 side rails and bottom rail. Both are available separately or are packaged together as a set. Manufactured in Israel. Lifetime Warranty.
Item # RS47T Upper handguard with 1 rail 1.6 oz 1.25" W 4.75" L 1.5" H Top rail length 4.75"
Item # RS47B Lower AK47 Polymer handguard with 3 Rails 6.72 oz 2.5" W 5.375" L 1.75" H Bottom rail length 4.5" Side rail length 3"
Item # RS47SET Upper and Lower AK47 handguard with 4 rails
About:
EMA TACTICAL is the world leader in the development and manufacture of superior advanced arms accessories. Our products are specifically designed to meet the rigorous demands of tactical solutions required by worldwide armed forces, Law enforcement units & weapon professionals. Visit: www.ematactical.com