GRNC Gala for Gun Rights Draws Surprise Guest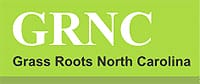 North Carolina –-(AmmoLand.com)- Friday night, 150 guests enjoyed filet mignon and grilled swordfish while meeting the biggest names in gun rights at GRNC's Gala for Gun Rights. Held at the Charlotte Marriott City Center, blocks from the NRA convention, Gala speakers included DC v. Heller attorney Alan Gura, Senator Richard Burr, 8th Congressional contender Tim D'Anunzio, Second Amendment Foundation director Joe Tartaro, Firearms Coalition co-director Jeff Knox, and WBT Radio host Tara Servatius.
What no one expected, however, was the appearance of internationally-renowned concealed carry researcher John R. Lott, author of "More Guns, Less Crime" (just released in a 3rd edition). When Dr. Lott showed up to buy a ticket to the event, he was quickly shunted to the head table and asked to speak.
Ms. Servatius acted as emcee for the evening, while GRNC president Paul Valone opened and closed with a call to action for gun owners in the 2010 elections. For full details of the event, including the many other notables attending, go to:
For photos, go to: http://grnc.org/symposium/
For a full gallery, including photos of individual guests, go to: http://michaelsmojo.com/grnc
To order photos, contact photographer Michael Honeycutt at: [email protected]
Raffle Winner
Congratulations to Rick Foster, who won the Remington 700 CDL SF Limited Edition in 7mmRemington Magnum donated by Remington Arms. After Mr. Gura conducted the drawing, Ms. Servatius announced the winner.
Thanks To All
Gun owners should offer hearty thanks to primary event sponsors Remington Arms and Tim D'Annunzio (the latter lead the 8th Congressional primary and faces a runoff on June 22), as well as Hyatt Guns, Gunner's Alley, Charlotte Checker Cab, and Technikserv Printing & Graphics.
Thanks also go to the many volunteers who conducted web sales, promotion, event setup, photography, videography, the raffle and far, far more. Without volunteers, like these, GRNC would not be the success it is.
Finally, thanks to the folks who paid their hard-earned money to attend. As promised, we will use all of your help in retaking our country this November.
If you missed the Gala for Gun Rights, you missed a very good time. We hope to see you at GRNC's next event.
Read Paul Valone's Examiner piece on this event: http://bit.ly/GalaForGunRights
Dark Cloud On The Horizon
During the event, the Charlotte Marriott City Center actually had the gall to post "no firearms" signs WHILE PEOPLE WERE AT THE EVENT. More on this will be released tomorrow.
About:
Grass Roots North Carolina/Forum for Firearms Education is a non-profit, all volunteer organization devoted to educating the public about trends which abridge the freedoms guaranteed by the Bill of Rights, and engaging in grass roots activism to preserve those freedoms. Formed in 1994 to conduct a highly successful rally for the Second Amendment, GRNC has gone on to conduct projects like "Remember in November: A Gun Owner's Guide to Voting," bringing concealed carry to North Carolina. Visit:www.grnc.org