Return Of Forgotten Hunting Gear Earns La Crosse Area Man Hunting Ethics Award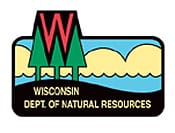 LA CROSSE, Wi –-(AmmoLand.com)- After an afternoon of bow hunting for deer in the Coulee Experimental State Forest, Peter Smith returned to the parking area at dusk to find his truck was the only one left.
As Smith put away his gear, he noticed someone had left bow, arrows, backpack, sweatshirt and sunglasses in the lot. He waited for a full hour to see if the owner would return.
The actions Smith took that night and the next day had an unexpected result, and he was invited to attend the late April meeting of the Natural Resources Board where he was presented with the 2009 La Crosse Tribune/Wisconsin Department of Natural Resources Hunter Ethics Award.
In presenting the award, warden supervisor Steven Dewald noted that Smith made five different efforts to locate the owner and return the equipment before succeeding. The owner of the gear, Darren Russell of La Crosse, had shot a large buck that day and was so excited he'd left his gear behind.
"Russell had recently moved to Wisconsin from Michigan," Dewald said. "He said he was happy to find out hunters in Wisconsin were so honest."
When the hunter didn't return that night, Smith put the gear in his vehicle to safeguard it. He found Russell's back tag in the backpack with his name and address on it. He drove to the nearest registration station but no one had reported missing gear. He called the La Crosse area DNR office but it was closed. He spent more than an hour trying to find the hunter's home on La Crosse's south side without luck. Finally, he took the gear to Dewald's home and asked the warden for help. Dewald located the hunter and returned the gear, worth several hundred dollars.
Smith, 66, is a La Crosse County Town of Medary resident and 1961 graduate of Logan High School. Chosen for the 13th annual Hunter Ethics Award, he reacted with humility.
"I'm a little embarrassed by it," he said. "I just represent a lot of hunters who would have done the same thing."