Improve Your Odds Of Drawing A Hunting Tag
2010 Hunt Arizona is perfect companion in shaping hunt choices.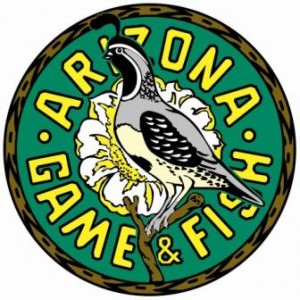 PHOENIX, AZ –-(Ammoland.com)- Do you want to find the hunts with the best chances of putting a tag in your pocket. Or, are you more interested in which hunts have the best harvest success? You can find that information and much more in the 2010 edition of Hunt Arizona [PDF, 9.5MB].
The Arizona Game and Fish Department's annual collection of survey, harvest and hunt data for big and small game has the latest 5-year data as well as historical data that you are bound to find of interest, some of it dating back to 1930s.
"From this one book, you have access to how many people apply, what kind of hunt success they have, and if permits are increasing, decreasing or static," said Game Branch Chief, Brian Wakeling. "This is an incredible resource that can help a hunter, new or experienced, balance the odds for getting drawn with the odds for successfully harvesting wildlife."
What does an incredible resource like this cost? Nothing, it is free and available for downloading at www.azgfd.gov/draw.
Beginning this year, the resource is no longer available in a printed book format due to the popularity of the online version. The online PDF format (192 pages, 9.5Mb) allows for conveniences not afforded by the printed format, including keyword searching, copy and paste for creating your own custom comparisons, and the ability to zoom the text to any size to aid in reading.
With the application deadline approaching, Hunt Arizona is out just in time for applying for the upcoming fall hunts.
Hunters interested in a permit-tag for fall deer, bighorn sheep, fall buffalo, fall turkey, juniors-only fall javelina, or pheasant (antelope and elk took place in February) should note that the deadline to apply is Tuesday, June 8, 2010 at 7 p.m. MST.
The 2010-11 Arizona Hunting and Trapping Regulations [PDF, 6mb] and application forms are now available in department offices and license dealers statewide, and they can be downloaded at the department's website at www.azgfd.gov/draw.
If you submit your application early (received by the department before May 27 at 5 p.m.) you can still take advantage of the correction period, where the department will attempt to call you three times in a 24-hour period to correct the mistake. After that date, mistakes can cause your application to be rejected.
Applications may be hand delivered to any of the seven department offices or sent by U.S. mail to Arizona Game and Fish Department, Attn.: Drawing Section, PO Box 74020, Phoenix, AZ 85087-1052 before the deadline. Postmarks do not count. There is no online application process available.
The Arizona Game and Fish Department does not receive any of the state's general funds to operate. Wildlife conservation and management of the state's game animals, which also benefits many non-game species, is made possible through a user-pay, user-benefit system. Funding from the direct sale of hunting and fishing licenses, big game tags, and matching funds from the Pittman-Robertson Act, a federal excise tax that sportsmen pay on guns, ammunition and related equipment, remain the backbone of wildlife conservation in North America.