ISRA Legal Assistance Committee Banquet – Friday May 28th
Food, Fun and Chances to win Great Firearms.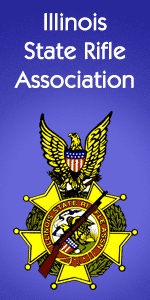 Illinois – -(AmmoLand.com)- In order to help support litigation like McDonald v Chicago, the ISRA developed the Legal Assistance Committee to protect your rights at both the State and Federal level.
All proceeds from this banquet will go towards continuing these efforts now and forever, whenever your right to keep and bear arms is under threat.
Come join fellow firearm enthusiasts on May 28th, at the Diplomat West in Elmhurst for an evening of camaraderie, games, raffles, live and silent auction for a generous selection of over 20 quality firearms and specialty items appealing to all.
This year's games include the slot machine raffle!
The Early Bird Raffle prize is a Henry Big Boy Carbine .44 Mag Rifle.
The Special Raffle's prizes include:
1st Prize: Engraved Browning Golden Sporting Clays semi-auto 12 ga shotgun
2nd Prize: Glock 17, Gen. 4 model, 9mm pistol
3rd Prize: Ruger Mark III Hunter, 22 LR pistol
4th Prize: Taurus Public Defender stainless 410/45 revolver
5th Prize: Ruger LCP, brushed stainless, 380 pistol
Doors open at 5:00pm with Dinner served at 7:00pm.
Download the flyer for more information. To order tickets, contact the ISRA at 815-635-3198, mail or fax in your order. Take advantage of the early bird specials extended through May 19 just by mentioning this article.
About:
The ISRA is the state's leading advocate of safe, lawful and responsible firearms ownership. Since 1903, the ISRA has represented the interests of over 1.5 million law-abiding Illinois firearm owners Visit: www.isra.org