Landowner Incentive Program Grants Available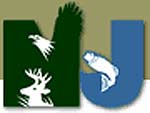 Trenton, NJ –-(AmmoLand.com)- The NJ DEP Division of Fish and Wildlife has announced the opening of the application period for landowners to apply for grants through the Landowner Incentive Program (LIP).
Since 2005, the division has administered LIP through its Endangered and NongameSpecies Program and worked with dozens of private landowners from around the state to manage and restore habitat for threatened and endangered species on their property.
This is a competitive program where the projects that provide the highest potential for our target targeted species are funded.
For more details on the program, as well as application information, visit http://www.njfishandwildlife.com/ensp/lip_prog.htm on the division's website.