Miguez Three-Peats With USPSA Area 4 Limited Win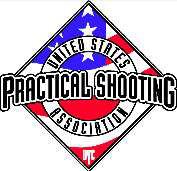 SEDRO-WOOLLEY, Wash. –-(Ammoland.com)- For the third year in a row, and the fifth time overall, Blake Miguez of New Iberia, La. walked away with the Limited division title at the U.S. Practical Shooting Association's (USPSA) 2010 Area 4 Handgun Championship sponsored by STI International.
Miguez took the title by winning seven of the 12 stages in the match and holding the lead on all but two stages. His final score of 1363.6684 outpaced his nearest competitor, Team Sig Sauer's Rodney May of Memphis, Tenn., by nearly 68 points.
"Blake is widely recognized as one of the strongest Limited division shooters in the country, and there can be no doubt that when it comes to Area 4, he's the one you have to go through to get the title," said Michael Voigt, president of USPSA.
On his way to finishing second, May was able to best Miguez on four stages and held the lead briefly after completing the third stage. He finished the match with a final score of 1295.9447.
Third place in the Limited division went to Kert Gaskill of Morehead City, N.C. who shot 1216.9919. Rounding out the top five were David Weers of La Vernia, Texas who shot 1153.6453 to take fourth for the second year in a row, and Brandon Guillory of Baton Rouge, La. in fifth with 1110.9134.
Among the women shooting in the Limited division, Carina Randolph not only claimed the Lady's title for the second year in a row, but the Richardson, Texas shooter also finished ninth overall and claimed top honors over the entire Limited field on the fourth stage.
Randolph led the women's field throughout the entire match by winning 10 of the 12 stages and outpacing her nearest competitor by more than 230 points with a final score of 1041.9577.
In the seniors categories Kert Gaskill, who placed third overall, claimed the Senior Limited title while Bill Cochran of Waxhaw, N.C. took the Super Senior Limited title.
The STI Area 4 Handgun Championship was held at the Shootout Range in Princeton, La. The match drew 230 top shooters from Arkansas, Louisiana, Oklahoma and Texas, the four states that make up Area 4, as well as Arizona, California, Georgia, Idaho, Illinois, Kentucky, Michigan, Minnesota, Mississippi, Missouri, Ohio, Wisconsin and Canada.
The next regional championship on the practical shooting calendar is the Canyon Creek Area 5 Championship scheduled for June 10-13 at the Tri County Gun Club in Polo, Ill.
For more information on USPSA, upcoming matches and full match results, visit www.USPSA.org.