Phil Aufiero Named BLACKHAWK! Director of Fire/EMS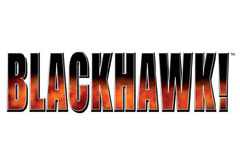 Norfolk, VA –-(AmmoLand.com)- BLACKHAWK! Products Group, the world leader in tactical gear for the Military, Law Enforcement, Industrial Security and Outdoor markets, announces the promotion of Phil Aufiero to Director of Fire/EMS, a new and exciting channel for BLACKHAWK!
In this capacity, Phil will be responsible for providing our Fire and EMS professionals with the high-quality equipment, service and professionalism BLACKHAWK! is known for.
"Elevating Phil to our Director of Fire/EMS was the right decision," stated Steve Matulewicz, VP of Sales for BLACKHAWK! With over 29 years of experience in the Public Safety arena as a Police Officer and former United States Air Force Security Police, the choice was obvious. "Phil has faced many real-world situations in his career and knows firsthand the importance of Fire and EMS," Matulewicz added.
Phil Aufiero joined the BLACKHAWK! team in 2005 after 25 years as a Law Enforcement Officer. He retired from New Castle County Police, DE where he received the Medal of Valor, Heroism and Bravery in the line of duty. After his retirement, Phil was immediately hired at BLACKHAWK!.
Prior to his recent promotion, Phil was a manager in the BLACKHAWK! Special Operations Business Development Division where he created demand, functioned as the subject-matter expert on tactical gear and supported our end users and dealer base on all BLACKHAWK! products.
"I am eager to lead BLACKHAWK! in the Fire/EMS channel. It will be both challenging and rewarding to provide BLACKHAWK! equipment to all our first responders," Phil Aufiero concluded.
About BLACKHAWK!:
BLACKHAWK! Products Group™, founded in 1993 by President and CEO Mike Noell, is a leading US manufacturer of tactical, military, shooting sports and law enforcement equipment. BLACKHAWK! is a global manufacturer of tactical gear, body armor, law enforcement duty gear, holsters, hydration systems, protective gloves and gear, apparel and footwear, knives, illumination tools, breaching tools, hunting gear, and recoil reducing stocks. BLACKHAWK! headquarters is in Norfolk, Virginia, with US manufacturing facilities in North Carolina, Montana and Idaho. For more information on BLACKHAWK! and BLACKHAWK! products, log on to www.BLACKHAWK.com or call 800-694-5263.