Regan, Cooper Join TRCP Board of Directors
New directors bring conservation expertise, record of accomplishment to board of national sportsmen's group.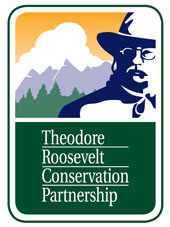 WASHINGTON –-(Ammoland.com)- The Theodore Roosevelt Conservation Partnership announced today that Ron Regan and George Cooper have joined the board of directors of the national sportsmen-conservation group. The new directors were elected at the TRCP spring board meeting, which took place in Nashville, Tenn., earlier this month.
"The Theodore Roosevelt Conservation Partnership will benefit enormously from the skills, knowledge and expertise that Ron Regan and George Cooper bring to conservation policy issues of concern to American sportsmen," said Jim Martin, chairman of the TRCP board of directors.

"Furthermore, both are dedicated hunters and anglers, and their enthusiasm for the outdoors will translate admirably to the boardroom in service of the TRCP.

"Ron Regan's breadth of experience in fish and wildlife management – as evidenced by his current role as leader of the Association of Fish and Wildlife Agencies – will enable the TRCP to take great strides in matters of importance to sportsmen on both state and federal levels," Martin continued. "And George Cooper, through his past leadership of the TRCP and communications acumen, will be an asset as we ensure that hunters and anglers continue to take an influential role in determining the way America administers our shared natural resources and outdoor heritage."
Ron Regan is the executive director of the Association of Fish and Wildlife Agencies. Since joining the association in April 2007, Regan has staffed numerous sporting and natural resource committees and represented state fish and wildlife agencies to promote reauthorization of the Sportfish Restoration and Boating Trust Fund and secure passage of the National Fish Habitat Action Plan. Previously, Regan worked for more than 25 years in wildlife management and conservation in the state of Vermont. In 1999, he was appointed commissioner of the Vermont Fish and Wildlife Department, a position he held for four years. He also served as the VFWD director of operations and director of wildlife.
George Cooper is a senior vice president at Cauthen, Forbes & Williams, where he directs CFW's strategic communications practice and works closely with the firm's clients to develop and implement effective public relations and media strategies. Cooper also leads CFW's natural resources government affairs work. Prior to joining CFW, Cooper served as president/CEO of the TRCP. Throughout his seven years at TRCP, both as president/CEO and vice president for policy and communications, Cooper helped create a new strategic advocacy niche for the nation's 40-million hunters and anglers with an emphasis on communications around issues including Western public lands management, public land and offshore energy development, agriculture policy, wetlands conservation and marine resources management. Cooper also worked for CNN for 10 years, serving as senior producer for public affairs shows such as "Evans and Novak," "Late Edition with Wolf Blitzer" and "Reliable Sources."
The TRCP recently announced that conservation policy leader Whit Fosburgh has been named the group's new president/CEO. Fosburgh will assume his responsibilities with the TRCP in mid-June.
Inspired by the legacy of Theodore Roosevelt, the TRCP is a coalition of organizations and grassroots partners working together to preserve the traditions of hunting and fishing.