Sam Keen Rocks The Wheelgun For USPSA Area 4 Win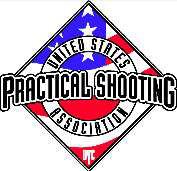 SEDRO-WOOLLEY, Wash. –-(Ammoland.com)- The Volunteer State's Sam Keen captured the Revolver division title at the U.S. Practical Shooting Association's (USPSA) 2010 Area 4 Handgun Championship sponsored by firearms maker STI International this past weekend in Princeton, La.
Finishing with a final score of 1360.2325, Ramer Tennessee's Keen led the field for most of the match and won five of the 12 stages to hold off Team Smith & Wesson's Elliot Aysen by just over 44 points.
Aysen also won five stages in the match, including the ninth and tenth stages which gave him the division lead until Keen regained it on stage 11. The Thibodaux, La. resident ended the match in second place with a score of 1316.2086.
"The Revolver division's lower round capacity coupled with totally different reload mechanics versus those for pistols makes this one of the most challenging divisions in which to compete," explained Michael Voigt, president of USPSA. "Both Sam and Elliot are Grand Masters so they knew going into this match that there would be no easy win. My hat's off to Sam for taking the win."
Chris Gober of Yukon, Okla. claimed the third place slot but found himself more than 284 out of first by shooting a final score of 1075.3966. Fellow Oklahoma resident Roger Davis of Hanna took fourth with 1067.3689 while the defending champion, Gregg Kratochvil of San Antonio, Texas, found himself in fifth with 1063.2595.
The STI Area 4 Handgun Championship was hosted at the Shootout Range and drew 230 top shooters from Arkansas, Louisiana, Oklahoma and Texas, the four states that make up Area 4, as well as Arizona, California, Georgia, Idaho Illinois, Kentucky, Michigan, Minnesota, Mississippi, Missouri, Ohio, Wisconsin and Canada.
The next regional championship on the practical shooting calendar is the Canyon Creek Area 5 Championship scheduled for June 10-13 at the Tri County Gun Club in Polo, Ill. For more information on USPSA, upcoming matches and full match results, visit www.USPSA.org.
About USPSA:
The United States Practical Shooting Association is a non-profit membership association and the national governing body for the sport of Practical Shooting in America. USPSA has nearly 19,000 members and more than 350 affiliated clubs which host weekly matches throughout the country providing recreational shooters with the opportunity to test and refine their shooting skills in a safe, competitive environment. USPSA is also the US Region of the International Practical Shooting Confederation (IPSC), which is comprised of approximately 67 nations. For more information, visit www.uspsa.org.