Shootout Range Hosts USPSA Top Guns for STI Area 4 Championship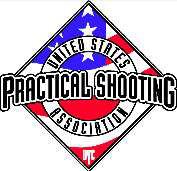 Princeton, LA –-(Ammoland.com)- WHO: Nearly 240 of the region's best pistol shooters in the sport of Practical Shooting, including 15 Grand Masters, the highest skill level in the sport, and over 30 Masters.
Notable shooters competing in the match include: defending Production div. champ Matt Mink, defending Revolver div. champ Gregg Kratochvil, defending Open champ and Team Sig Sauer member Max Michel, defending Limited div. champ Blake Miguez and defending Limited-10 champ Jim Bodkin among others.
WHAT:
The United States Practical Shooting Association's (USPSA) regional championships, the STI Area 4 Handgun Championship, the second of eight regional championships scheduled for 2010. USPSA is the national governing body for the sport of Practical Shooting in the U.S.
Shooters will compete in a course of fire made up of 12 stages for the STI Area 4 Championship title in USPSA's Open, Limited, Limited-10, Production, Revolver and Single Stack divisions. Additionally, honors will be awarded in the categories of High Lady, Senior, Super Senior, Junior, Military and Law Enforcement shooter. Over 70,000 rounds will be put downrange during the three day event.
Area 4 is the South Central region within USPSA and one of the eight shooting regions in the country. Area 4 is made up of Arkansas, Louisiana, Oklahoma and Texas, but shooters from Arizona, California, Georgia, Idaho Illinois, Kentucky, Michigan, Minnesota, Mississippi, Missouri, Ohio and Wisconsin, as well as Canada, are also expected to compete.
WHERE:
Shootout Range 310 Shootout Lane
Princeton, LA 71067-4401
Directions to Range ( http://tiny.cc/ShootoutRange )
WHEN:
Friday through Sunday, May 21-23, 2010
Competition begins at 8:00am each day
CONTACTS: