Virginia Citizens Defense League Adobe-A-Store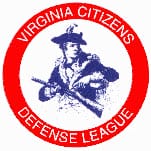 Virginia –(AmmoLand.com)- The VCDL is establishing an "Adopt a Store" program.
An Adopt a Store program has been established so that your favorite stores can show their support for the Second Amendment.
All you need to do is find a store that is willing to provide just a little bit of space for a brochure holder. Once you have permission to set up a small display, send an email to [email protected]
You will receive a request for some information about you (so we ship you the materials) and about the store you wish to adopt (so we know where the displays are going).
Once we receive this information a kit will be delivered to you. The kit will contain a brochure holder and a quantity of membership applications and carry cards. All we ask is that you visit your adopted store on a weekly basis to check to make sure the display is stocked and in a good location. Any additional instructions will be provided when the kit is shipped.
There have been a few of the kits that have already been distributed on a test basis. If you are responsible for one of these kits please send a note to [email protected] stating that you already have the materials so that your store can be tracked.
Getting involved can be as easy as going to your favorite place! How cool is that?!
A big thanks to Board member Bruce Jackson, who came up with the idea AND implemented it!
About:
Virginia Citizens Defense League, Inc. (VCDL). VCDL is an all-volunteer, non-partisan grassroots organization dedicated to defending the human rights of all Virginians. The Right to Keep and Bear Arms is a fundamental human right. Visit: www.vcdl.org