York County, VA To Look At Restricting Shooting… Again
Important info about York County ordinance.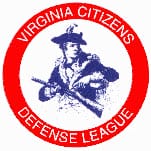 York County, VA –-(AmmoLand.com)- The York County Board of Supervisor's meeting on Tuesday is a work session and will not be taking public input. However, having members there to show interest would be a good idea.
It turns out that the proposed ordinance for discharging firearms in York County is perhaps better than the current ordinance.
However, the best solution is to scrap both of them and just let state law rule.
Stephen Roane pointed out to me that the proposed ordinance does at least have the following improvements over the existing ordinance:
Pneumatic guns restrictions are removed
There is an exception to the discharge ban for controlling deer populations with a special permit
Provides an exception for discharge in defense of one's life or to kill a dangerous or destructive wild animal
The Lafayette gun club and VCDL EM Dave Yates also concur that the new ordinance is probably better, but it would be best if both were scrapped or the current ordinance greatly simplified.
Here is some analysis by the Lafayette gun club that Mark Robeson forwarded to me:
Much too difficult in many cases to understand exactly where it is or is not allowed to discharge a firearm within in the county
Likewise, it is much too difficult for the authorities to enforce
The current language brings into question whether it is permissible to discharge a firearm within 300′ feet of a dwelling/school or if it is not permissible anywhere on property that is 300′ of a dwelling/ school
How will someone know if they are greater than 300′ away from the border of a restricted area?
These questions could be resolved and the ordinance greatly simplified by changing the verbiage to say something along the lines of: "It is not permissible to discharge a firearm where it will cause property damage or personal harm." That language will cover the areas not specified in the ordinance as well as the 60+ areas already listed.
That assumes we even need this type of ordinance in the county code to begin with. The state code already provides the necessary coverage in this matter. However, according to the memorandum, the county attorney believes the county code needs to be augmented with this ordinance. We should question his reasons listed in the memorandum and discuss them with him.
About:
Virginia Citizens Defense League, Inc. (VCDL). VCDL is an all-volunteer, non-partisan grassroots organization dedicated to defending the human rights of all Virginians. The Right to Keep and Bear Arms is a fundamental human right. Visit: www.vcdl.org