Last Chance To Apply For Arizona's Fall Hunt Permit-Tags
Deadline to apply is Tuesday, June 8 – Postmarks do not count.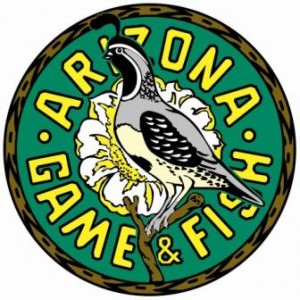 PHOENIX, AZ – -(Ammoland.com)- Hunters, don't start your summer vacation just yet. Applications for fall hunt permit-tags for the 2010-11 hunting season are due to the Arizona Game and Fish Department on or before Tuesday, June 8 by 7 p.m. MST (the previous notice incorrectly stated June 9; we apologize for any confusion). Postmarks do not count.
Hunters interested in a permit-tag for fall deer, bighorn sheep, fall buffalo, fall turkey, juniors-only fall javelina, or pheasant are required to submit a paper application for the drawing process.There is no online application process available.
Applications may be hand delivered to any of the seven department offices or sent by U.S. mail to Arizona Game and Fish Department, Attn.: Drawing Section, PO Box 74020, Phoenix, AZ 85087-1052. For the locations of department offices, visit www.azgfd.gov/offices.
To apply, refer to the 2010-11 Arizona Hunting and Trapping Regulations and application forms available at any department office, license dealer, or online at www.azgfd.gov/draw.
Directions on how to apply for the draw are outlined on pages 16-20 of the regulations. The digital editable PDF application can be typed using a computer and then printed, signed, and submitted to the department. A blank form can also be printed and filled out using an ink pen.
A 2010 hunting license is required to apply. Licenses can be purchased through the application process, at department offices, from license dealers, or at www.azgfd.gov.
Youth hunts
Hey kids, do you want to go deer hunting, but don't know how to get started? There are three mentored deer hunting camps designed to help new hunters learn how to hunt. Each camp offers experienced instruction on hunting, camping, care of game, and other tips for first-time hunters. A tag issued through the draw is required for these hunts. Below is a list of the hunt numbers where the camps will be. Use the appropriate hunt number on your application depending on your schedule and location needs:
Mogollon Rim Area, Oct. 8-10: Apply for hunt number 1156, juniors-only deer.
The Unit 23 Juniors Deer Camp is hosted by the Arizona Deer Association.
Southern Arizona, Nov. 19–21: Apply for hunt number 1162, juniors-only deer.
The Unit 36A Juniors Deer Camp is hosted by the Arizona state chapter of Safari Club International.
Central Arizona, Nov. 19–21: Apply for hunt number 1154, juniors-only deer.
The Unit 20C Juniors Deer Camp is hosted by Youth Outdoors Unlimited.
Other great opportunities for the kids are several hunts that are like a two-for-one hunt. Juniors-only deer hunts for hunt numbers 1158, 1159, 1162, 1163, and 1176 (hunt areas include units 28, 29, 30A, 30B, 31, 32, 33, 36A, 36B and 16A muzzleloader) are also eligible to purchase an over-the-counter restricted javelina nonpermit-tag (companion tag) at any department office. The companion tag is valid for the same area and dates as the deer hunt, and gives kids twice the reason to go hunting.
Buy a ticket, support wildlife
To increase your odds of getting a big game tag, and possibly one of a lifetime, take part in the Arizona Big Game Super Raffle. There are 10 special big game tags and every dollar raised for these tags goes directly towards wildlife management projects that benefit that species in Arizona. Winners will be able to hunt for 365 days almost anywhere in the state of Arizona during the 2010-2011 hunting season. Tickets range from $5-25. The deadline to get a ticket by mail is July 9. Online ticket sales end on July 11. The public drawing will be held July 15. For more details, visit www.arizonabiggamesuperraffle.com.
The Arizona Game and Fish Department does not receive any of the state's general funds to operate. Wildlife conservation and management of the state's game animals, which also benefits many non-game species, is made possible through a user-pay, user-benefit system. Funding from the direct sale of hunting and fishing licenses, big game tags, and matching funds from the Pittman-Robertson Act, a federal excise tax that sportsmen pay on guns, ammunition and related equipment, remain the backbone of wildlife conservation in North America. To learn more, visit www.azgfd.gov/h_f/northamericanmodel.shtml.