ATK Awarded Additional $41 Million to Deliver Non-Standard Ammunition (NSA) for Afghan Security Forces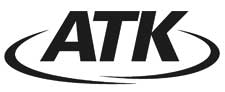 MINNEAPOLIS, – -(Ammoland.com)- Alliant Techsystems (NYSE: ATK) has received a $41 million contract modification to supply additional non-standard (non-NATO) ammunition to the Afghan Security Forces (ASF), under an existing three-year contract with the U.S. Army.
Under the contract awarded to ATK in 2009 by the U.S. Army Contracting Command in Rock Island, Ill., ATK provides supply chain management, quality assurance and logistical expertise in the delivery of non-standard small, medium and large caliber ammunition, as well as mortars and rockets, to Kabul for use by allied security forces.
"ATK established its small-caliber ammunition market leadership by serving the United States forces, and now, by drawing on our expertise in quality control, program and supply chain management, and world-class manufacturing, we are expanding to serve the needs of our allies around the world," said Mark Hissong, Vice President and General Manager of ATK Small Caliber Systems (SCS).

"Timely delivery of quality munitions into the hands of those who protect freedom is a top priority for ATK."
ATK is a premier aerospace and defense company with more than 18,000 employees in 22 states, Puerto Rico and internationally, and revenues of approximately $4.8 billion. News and information can be found on the Internet at www.atk.com.