Austin Guns Down 2nd Straight USPSA Area 1 Revolver Shooting Title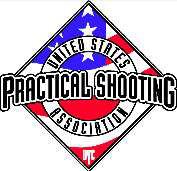 SEDRO-WOOLLEY, Wash. –-(Ammoland.com)- Washington State's James Austin of Fox Island shot his way to the Revolver division winner's circle for the second year in a row at the U.S. Practical Shooting Association (USPSA) Area 1 Regional Handgun Championship, this past weekend.
Austin won six of the 11 stages and held the lead for the entire match to finish with a final score of 1190.1892, outpacing runner-up Bret Draughn of Peoria, Ariz., by more than 95 points.
This is the fourth time Austin has won the title since 2003.
"Jim shot a great match and never finished below fourth on any stage. He showed the kind of consistency that every shooter needs to win, which probably explains why he's won this match four of the last eight years," said Michael Voigt, president of the U.S. Practical Shooting Association.
Draughn, who never came within fewer than nine points of Austin, took second by winning four stages in the match and posting a final score of 1094.8765. Third place went to Roger Edington of Renton, Wash., with a final score of 948.4072.
Kal Kirby of Soda Springs, Idaho, and Jerry Vanderwerf of Scappoose, Ore., rounded out the top five finishing fourth and fifth with scores of 904.1425 and 855.807 respectively.
In the Seniors category for shooters over 55, Roger Mousley of Draper, Utah, took top honors and finished sixth overall with his final score of 822.0419.
The match, which was held June 24-27 at the South East Idaho Practical Shooters range in Idaho Falls, Idaho, drew 325 top shooters.
Area 1 is one of the eight USPSA shooting regions in the country and is made up of Alaska, Idaho, Montana, Nevada, Oregon, Utah, Washington and Wyoming, but shooters from 12 other states, as well as Canada, competed for the championship title in USPSA's Open, Limited, Limited-10, Production, Revolver and Single Stack divisions.
About:
USPSA is a non-profit membership association. Most of the more than 15,000 individual members belong to and regularly compete at one of the nearly 400 affiliated clubs and sections (groups of clubs banded together for mutual benefit) located across the United States. USPSA is affiliated with the International Practical Shooting Confederation (I.P.S.C.), which is comprised of approximately 67 nations. USPSA is the American region of IPSC. Visit: www.uspsa.org