Responsible Citizens Of California Launches Open Carry Petition
RCC working to promote, educate, & advocate for right to carry.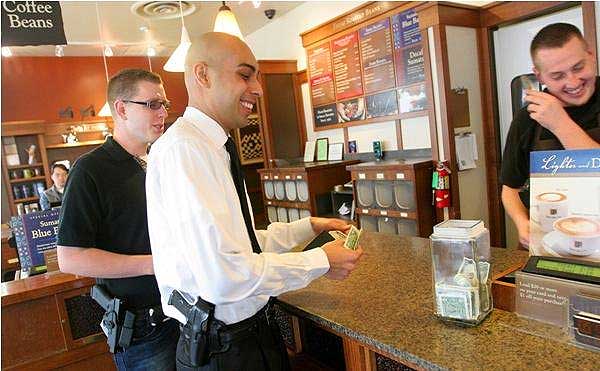 Sacramento, CA – -(Ammoland.com)- California is in dire financial straits. In order to cut spending, the legislature is at once severely reducing the number of law enforcement officers and yet also advocating for the early release of convicted criminals.
Fewer police and more convicted criminals on the street can have only one result: California citizens will be subject to increased levels of criminal behavior. When violent crime is perpetrated, there is no guarantee or legal requirement for law enforcement to respond in a timely manner, if at all. In such situations, Californians must be able to rely on themselves and their fellow citizens for protection. That the tools to do so be available and accessible is obvious.
Responsible Citizens of California, Inc. (RCC) believes in maintaining the right to open carry a holstered firearm as a visible deterrent to criminal behavior. We also believe in the right to carry concealed firearms as another means to protect self and society. Widely available concealed carry permits leave criminals uncertain as to who is carrying a firearm. These two methods of bearing firearms complement each other; therefore, sound public policy dictates that citizens should have the right to choose.
43 States have long allowed for the increasingly common "open carry" of firearms. In recent years 40 States have enacted "shall-issue" concealed carry laws which guarantee all ordinary law-abiding citizens the right to carry a concealed firearm. As should be expected, the violent crime rate across the country has plummeted as more law abiding citizens carry guns in public.
But unlike most states, California Sheriffs have near-absolute discretion in the issuance of concealed handgun permits. Sheriffs in urban areas rarely issue permits to city residents, even though more accessible rural residents' permits are valid in all parts of California.
Unfortunately, Assemblywoman Lori Saldana seeks to ban open carry and eviscerate the only practical right to bear arms in California. In response, RCC is pleased to announce the launch of its online petition opposing Saldana's bill:
http://www.petitiononline.com/CalOC/petition.html
The RCC open carry petition enumerates some of the key public policy objections to AB 1934 and serves as a cyber-platform to organize California gun owners state-wide.
But private property owners are also waking up to the threat posed by AB 1934. Contrary to Ms. Saldana's misinformation campaign, AB 1934 DOES ban open carry on private property because all private property in California is presumptively a "public place" said the California Appeals Court in People v. Strider (2009).
As RCC President Jonathon Hoang has posted on the RCC website, "All Californians who believe in their 2nd Amendment Right to keep and bear arms should sign this petition in opposition to AB 1934–the anti-Open Carry Bill. Your support is critical to defeat this legislation that is intended to deprive us of our Constitutional Rights!"
Mr. Hoang's vision for RCC is to unite all of California's gun tribes, North, South, open, and concealed, and convince the legislature to come to the peace table, defeat AB 1934, and work together with RCC to enact less complicated and more effective gun laws like those found in the overwhelming majority of other states. As our name clearly indicates, the "Responsible Citizens of California, Inc." also believes that with rights comes responsibility.
"We believe gun owners should be well educated in how to legally and safely operate, carry, and store their firearms," says RCC Vice President Adnan Shahab, noting that "existing state law already penalizes irresponsible gun owners with criminal sanctions and civil liability." This may explain why just last week in San Francisco at a Commonwealth Club event, UC Berkley Law Professor Franklin Zimring, a Second Amendment skeptic, said that "AB 1934 really has nothing to do with public safety. . . . the proponents of the bill are not introducing it because openly carrying has led to any violent incidents or crimes – it hasn't. The bill's sponsors also just want to show that they're right on the issue of gun control."
"The government ought to start trusting citizens as responsible individuals," urges Shahab.

"The mere presence of a firearm is not an indicator of criminal behavior," he continues, "because it is not just law enforcement officers and criminals who carry guns. Law abiding citizens also carry firearms in order to maintain safety – this is an old right, not a new threat."
Carry on!
About:
Responsible Citizens of California a non-profit organization that promotes, educates and advocates for the right to carry. We stand behind the fact that armed, common, law-abiding citizens are responsible, well-trained, and actively reduce the violent crime rate in society. RCC also seek to dispel the common myths and misconceptions that the non-gun-owning public may hold in regards to their concerns on the subject of a lawfully armed citizenry.