Congressional Sportsmen's Caucus Advances Firearms and Ammunition Tax Reform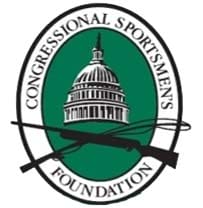 WASHINGTON, DC –-(Ammoland.com)- Rep. Ron Kind, current member and former Co-Chair of the Congressional Sportsmen's Caucus (CSC), recently introduced H.R. 5552 the "Firearms Excise Tax Improvement Act of 2010" to strengthen wildlife conservation funding in America by helping firearm and ammunition manufacturers grow their businesses.
Rep. Kind introduced this legislation as a revision of H.R. 510, a bill co-sponsored by CSC Co-Chair Rep. Paul Ryan, which aimed to reverse the current practice that requires firearms and ammunition manufacturers to pay excise taxes more frequently (every two weeks) than other sporting goods industries. The modified bill addresses concerns about the budgetary implications of the original legislation and explicitly complies with statutory Pay-Go rules and does not add a penny to the deficit or create a new tax.
Switching to a quarterly excise tax payment system would allow manufacturers to reinvest funds into researching and developing new products, purchasing new manufacturing machinery, and most importantly creating jobs. In addition, since proceeds from the excise taxes are used for conservation, the growth of the industry expected upon passage of the legislation would increase funding for conservation efforts.
"This common sense legislation will not only increase business efficiency, but it will allow manufacturers to reinvest funds into research and development and will create jobs in our communities," said Rep. Kind.

"I have been a long-time supporter of conservation efforts. I'm pleased this bill benefits industry and conservationists alike and continues to contribute critical funding for the development of wildlife restoration projects across the country – ensuring our natural resources are protected for future generations."
The firearm and ammunition excise tax is the major revenue source for funding the Wildlife Restoration Trust Fund also known as the Pittman Robertson Trust Fund. Last year firearm and ammunition manufacturers contributed approximately $450 million dollars to wildlife conservation through excise tax payments.
"We applaud Congressman Kind for introducing legislation revising the Firearms Excise Tax Improvement Act of 2010 so that it complies with statutory Pay-Go rules and does not add to the deficit,"said National Shooting Sports Foundation (NSSF) Senior Vice President and General Counsel Lawrence G. Keane.

"This bill will strengthen wildlife conservation funding in America by helping manufacturers to grow their businesses."
CSF and members of the American Wildlife Conservation Partners (AWCP) sent a letter of support to the Chairman and Ranking Member of the U.S. House Ways and Means Committee last week on behalf this latest effort to reform the payment schedule.
"Correcting this inequity will not only help the firearms and ammunition industry remain competitive in the global market, but will also promote increasingly vital conservation efforts," said CSF Vice President of Policy Gary Kania.

"This legislation provides a rare win-win situation for everyone involved by correcting this inequity will help the industry grow and help fund major conservation efforts.
About:
We can have the best wildlife habitat imaginable and a record number of people who buy fishing and hunting licenses, but it won't matter if misguided laws and regulations are made at the federal and state levels that negatively impact our outdoor traditions. Keeping sportsmen's issues front and center is what the Congressional Sportsmen's Foundation does. Day in and day out, our sole focus is on providing a voice for sportsmen in the political arena. Serving as the first line of defense in protecting America's outdoor traditions as well as promoting the sportsmen's agenda through the collective muscle of sportsmen's caucuses. Visit: www.sportsmenslink.org