Federal and Junior Duck Stamps Debut on June 25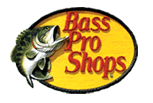 Hanover, MD –-(Ammoland.com)- The U.S. Fish and Wildlife Service will host the First Day of Sale for the 2010-2011 Federal Duck Stamp and Junior Duck Stamp on June 25 at Bass Pro Shops Outdoor World, located at Arundel Mills in Hanover, Maryland. Doors open at 9:00am, and the ceremony will begin at 10:00am. The event is free and open to the public.
The 2010-2011 Federal Duck Stamp features an American Widgeon painted by wildlife artist Robert Bealle, of Waldorf Maryland. Last fall a panel of judges chose Bealle's art to grace the new Duck Stamp from among 224 paintings at the Federal Duck Stamp Art Contest, held at the Patuxent Wildlife Research Refuge in Laurel, Maryland.
Martin MacDonald, Bass Pro Shops Director of Conservation, will CO-MC the event with Rowan Gould, acting Director of the U.S. Fish and Wildlife Service.
Since 1934 the sales of Federal Duck Stamps have generated more than $750 million, which has been used to help purchase or lease over 5.3 million acres of waterfowl habitat in the U.S. These lands are now protected in the U.S. Fish & Wildlife Service's National Wildlife Refuge System
Waterfowl are not the only wildlife to benefit from the sale of Federal Duck Stamps. Numerous other bird, mammal, fish, reptile, and amphibian species that rely on wetland habitats have prospered. Further, an estimated one-third of the Nation's endangered and threatened species find food or shelter in refuges established using Federal Duck Stamp funds.
People, too, have benefited from the Federal Duck Stamp Program. Hunters have places to enjoy their hunting heritage and other outdoor enthusiasts have places to hike, watch birds, and visit. Moreover, the protected wetlands help purify water supplies, store flood water, reduce soil erosion and sedimentation, and provide spawning areas for fish important to sport and commercial fishermen.
Bass Pro Shops has been a leader in conservation efforts, a seen by their Conservation Wall in each store.
About Bass Pro Shops Group:
Bass Pro Shops -56 retail stores in 26 states and Canada visited by over 109 million people annually, international catalog and internet retailing, American Rod & Gun wholesale division selling to over 7,000 independently owned retail stores worldwide, Outdoor World Incentives also selling Bass Pro Shops gift cards through over 132,000 retail outlets across America and a restaurant division with 26 locations.
For more information regarding Bass Pro Shops store locations, products or special events, please visit www.basspro.com. To request a free catalog call 1-800-BASS PRO.