GalleryofGuns TV Starts Monday
Don't Miss The Premier Episode This Monday,
June 28Th At 6:00 Pm On The Sportsman Channel!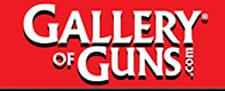 Las Vegas, NV –-(AmmoLand.com)- Beginning on June 28, 2010 Gallery of Guns.com will bring the home shopping concept to you for guns.
Watch us explain and demonstrate many firearms from the world's leading manufacturers such as Ruger, Taurus, FNH USA, Mossberg, Browning, Smith & Wesson, and many others.
The show's themed episodes are designed to help you make informed buying decisions and provide you with an ultra-convenient way to purchase firearms online. Don't miss the premiere episode covering sub-compact pistols airing Monday, June 28th!
GalleryofGuns.com Television 2010 Broadcast Schedule
Mondays – 6:00 PM Eastern
Thursdays – 9:30 PM Eastern
Fridays – 4:30 PM Eastern
All sales subject to federal, state, local laws, including a FBI-NICS background check or equivalent