GLOCK Reaches $500,000 in Donations to the Special Operations Warrior Foundation
Company has Donated $100,000 each of the Past Five Years to Support Families of Special Forces.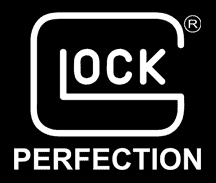 Smyrna, GA –-(AmmoLand.com)- GLOCK, Inc. made a $100,000 donation to the Special Operations Warrior Foundation (SOWF) during the Special Operations Forces Industry Conference (SOFIC) on June 15.
During the past five years, GLOCK has donated $500,000 to SOWF, a non-profit organization providing college educations to the surviving children of Army, Navy, Air Force and Marine Corps special operations personnel killed in combat or training.
Accepting the donation from GLOCK, Inc. Vice President Josh Dorsey was Col. John T. Carney Jr., the founding father of Air Force Special Tactics and current President of SOWF, and Taniya Wright. Taniya's father, James Wright, died in a training accident in 1987 while serving as a member of the U.S. Army's Special Forces. Through donations such as GLOCK's, SOWF was able to cover Taniya's expenses at the University of South Florida (USF) allowing her to concentrate on her studies. She graduated from USF in 2006 with a degree in Mass Communications and now works as an associate producer at the NBC affiliate in Tampa.
GLOCK, Inc. donates more than $500,000 each year to causes that benefit those who put themselves in harm's way to defend the freedom that Americans enjoy. Vist: www.specialops.org