ISSC-Austria Range Program Increases Shooting Interest With ISSC Pistols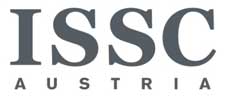 WARE, MA –-(Ammoland.com)- ISSC-Austria, exclusive importer and distributor of the M22 range pistol, offers shooting ranges a low-cost program to increase customer interest in learning to shoot or spending more time practicing at the range.
The M22 is the ideal range pistol. The M22 brings you handling and performance that is closer to the modern defensive handgun than any other rimfire pistol. Designed for inexpensive high velocity 22LR ammunition, the accurate rapid fire performance of the M22 offers the shooter an economical shortcut for modern pistol practice.

The M22 gives shooters the opportunity to shoot with extreme accuracy due to the combination of a Lothar Walther match barrel, standard on all models, an extremely crisp, 4-lb single-action trigger and adjustable sights.

Each M22 comes with a 10-shot magazine, manual, training target and tools to adjust the front sight and lock the trigger in place.
Qualified ranges and shooting facilities are loaned a M22 pistol, the ideal range pistol designed to use inexpensive, high-velocity 22LR ammunition, while providing a highly accurate, defensive pistol feel in handling.