Kunz Cruises to Area 5 Limited-10 Shooting Title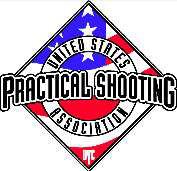 SEDRO-WOOLLEY, Wash. –-(Ammoland.com)-Todd Kunz of Highland, Ill., cruised to victory in the Limited-10 division at the U.S. Practical Shooting Association's (USPSA) Canyon Creek Area 5 Handgun Championship this past weekend, by winning five of 12 stages and leading for nearly the entire match.
Trailing by just over nine points after the first stage, Kunz quickly made up ground and overtook the leader by winning the third stage, and then expanded his lead with four consecutive stage wins starting on the seventh stage. He finished the match with a final score of 1440.6661, giving him more than a 95-point margin over his nearest competitor.
"Todd put in one of the strongest performances at this year's Area 5 Championship," said Michael Voigt, president of USPSA. "Not only did he win five stages, but he never dropped below fourth on any stage in the match. That kind of consistency will win titles each and every time."
Finishing second behind Kunz was Kyle Farris of Powell, Ohio, who won two stages in the match and finished with a final score of 1345.3669.
Third place went to Tim Kunz of Brighton, Ill., who won three stages and was the only other shooter to hold the lead during the match. He finished over 105 points out of first with a final score of 1335.1712.
Rounding out the top five were Aiden Barcelo of Xenia, Ohio, who won one stage and finished fourth with 1218.4896, and Mark Richman of Oak Creek, Wis., who posted a final score of 1212.5855 to take fifth.
The Limited-10 division Senior title went to Robbin Hudson of Largo, Fla., who finished with a final score of 997.6764.
Hosted by the Tri County Gun Club in Polo, Ill., and sponsored by Canyon Creek, the Area 5 match grew 22.5% over the previous year with a total of 337 top shooters from around the country, as well as Canada, competing for a title in one of six divisions.
Area 5 is one of the eight USPSA shooting regions in the country and is made up of Illinois, Indiana, Kentucky, Michigan, Ohio, West Virginia and Wisconsin.
The sport of Practical Shooting was formally established in 1976 but traces its roots back to the 1950's and the quick draw "leather slap" competitions that grew out of America's love affair with the TV westerns of that era. Today the sport represents the upper echelon of the shooting sports with many of its top shooters actively training law enforcement and military units on shooting techniques and equipment developed in competition.