Micro-Stamping Bill Dealt a Blow in the Empire State
Please Continue to Make Your Voices Heard!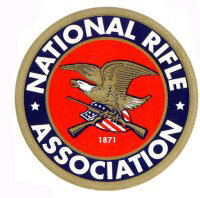 Albany, NY –-(Ammoland.com)- In voting against S6005 yesterday, many lawmakers in the New York State Senate exercised common sense and acted according to the will of their constituents.
S6005 would require all semi-automatic handguns delivered to any licensed firearms dealer in New York to mechanically stamp certain information about the firearm (such as the make, model and serial number) onto the cartridge case when the gun is discharged. This bill does not exempt models currently available, making all of these guns illegal for sale in New York unless they are redesigned by their manufacturers, which would vastly increase the cost of these firearms.
Micro-stamping is an unproven technology that is easily defeated with common household tools and the replacement of a few small parts. If passed, the availability of semi-automatic handguns in New York will be in serious doubt, as manufacturers simply may choose not to build or sell firearms for purchase in the state. Of course, that is the ultimate goal of this legislation. Make no mistake, this is a gun ban and it must be stopped.
S6005 was brought to the floor late yesterday and supporters of micro-stamping failed to garner the 32 votes necessary to pass the bill, coming up two short. As they came to the end of the roll call, leaders asked for the bill to be "laid aside," which means that it is still a threat.
While yesterday's vote was important, supporters of micro-stamping have vowed to see the bill become law. We urge NRA members to contact the following Senators and thank them for their careful consideration of this issue and to urge them for their continued opposition to S6005:
Name District Party Phone Email
About:
Established in 1871, the National Rifle Association is America's oldest civil rights and sportsmen's group. Four million members strong, NRA continues its mission to uphold Second Amendment rights and to advocate enforcement of existing laws against violent offenders to reduce crime. The Association remains the nation's leader in firearm education and training for law-abiding gun owners, law enforcement and the military. Visit: www.nra.org