Nancy Huspek Takes Area 1 Women's Production Shooting Title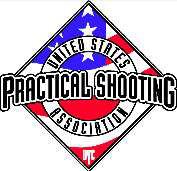 SEDRO-WOOLLEY, Wash. –-(Ammoland.com)- In a match they came down to the last stage, Nancy Huspek of St. Paul, Minn., won the Women's Production division title at the 2010 U.S. Practical Shooting Association (USPSA) Area 1 Regional Handgun Championship, edging out two-time defending champion Carrie Jamrogowicz of Missoula, Mont.
The two shooters won all 11 stages, with Huspek taking top honors on four and Jamrogowicz on seven. But it was the first stage which served as their last that decided the match.
Huspek shot the stage in 17.76 seconds scoring 16 A-zone hits and 4 C-zone hits giving her a stage score of 74.9472 points and an overall final score of 840.8861.
With her third consecutive Production title in sight, Jamrogowicz came up short, scoring 15 A-zone hits, 3 C-zone hits and two misses in a disappointing time of 29.91 seconds. Her final stage score of 30.9587 gave her an overall score of 834.2349, just 6.6512 points behind Huspek's winning run.
"Nancy put in a strong performance and kept her focus all the way through the final stage of the match to take the win. This match, more than any other in the championship, demonstrated how suddenly a shooter's fortune can turn in practical shooting, and Nancy showed how to take advantage of a winning opportunity," said Michael Voigt, president of the U.S. Practical Shooting Association.
Rounding out the top five were Ann Blosser of Kennewick, Wash., claiming third with 534.8511, Lisa Levis of Rancho Palos Verdes, Calif., in fourth with 527.6808, and Brande Ehrman of Meridian, Idaho, in fifth with 384.8382.
The match, which was held June 24-27 at the South East Idaho Practical Shooters range in Idaho Falls, Idaho, drew 325 top shooters.
Area 1 is one of the eight USPSA shooting regions in the country and is made up of Alaska, Idaho, Montana, Nevada, Oregon, Utah, Washington and Wyoming, but shooters from 12 other states, as well as Canada, competed for the championship title in USPSA's Open, Limited, Limited-10, Production, Revolver and Single Stack divisions.
The sport of Practical Shooting was formally established in 1976 but traces its roots back to the 1950's and the quick draw "leather slap" competitions that grew out of America's love affair with the TV westerns of that era.
Today the sport boast more than 19,000 shooters and represents the upper echelon of the shooting sports with many of its top competitors actively training law enforcement and military units on the shooting techniques and equipment developed in competition.
To learn more about the U.S. Practical Shooting Association, or to find a club in your area, visit www.USPSA.org or follow @USPSA_Shooting on Twitter.