New Jersey Sportsmen Deadline for Comments on Black Bear Hunt This Friday
If you have not done so you need to act now!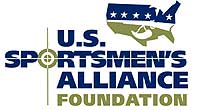 Trenton, NJ –-(Ammoland.com)- New Jersey sportsmen are on the verge of the state's first black bear hunt in five years if the Comprehensive Black Bear Management Policy currently being considered by the Department of Environmental Protection (DEP) is accepted.
Sportsmen are encouraged to make their voices heard by submitting comments to the DEP.
The bear management plan, which includes a limited hunting season, was approved by the New Jersey Fish and Game Council earlier this year and will remain open for public comment until this Friday, June 18. Commissioner Martin will then review the policy and the comments submitted before making a final decision on moving forward with the season.
In 2006, former DEP Commissioner Lisa Jackson, an appointee of then Gov. John Corzine, arbitrarily cancelled the state's bear hunt. In subsequent years, the DEP has refused to authorize a bear hunt despite mounting evidence of increased human-bear interactions and multiple calls by state legislators to reinstitute the hunt. The full story can be read here.
Current Governor Chris Christie has expressed support for the management plan.
Take Action! New Jersey sportsmen should submit their public comment in support of the bear management plan by Friday, June 18.
Click here to submit comments through the DEP website.
For more information, contact the U.S. Sportsmen's Alliance at 614-888-4868 or email [email protected]
About:
The U.S. Sportsmen's Alliance is a national association of sportsmen and sportsmen's organizations that protects the rights of hunters, anglers and trappers in the courts, legislatures, at the ballot, in Congress and through public education programs. Visit www.ussportsmen.org.