NJ Bears Need Your Action To Make A Difference – It Takes Just A Minute
Action required at once, comments close by June 18, 2010.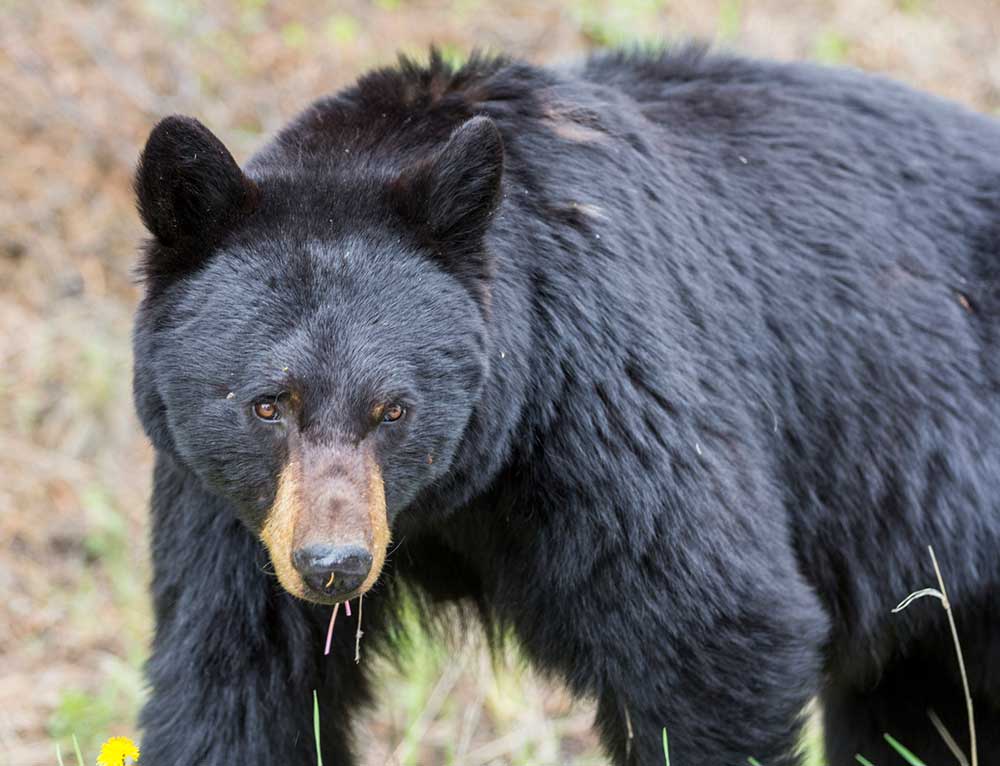 Belmar, NJ –-(Ammoland.com)- As you know, the surge in reported human/bear conflicts, and the failure of secured garbage cans and educational pamphlets to bring ecological balance to bears and available habitat, has prompted the NJ DEP to pursue a bear hunt.
There remain people and groups that refuse to accept the research performed at East Stroudsburg University that's been used to substantiate a hunt. These people/groups are unconcerned about burgeoning human/bear conflicts; the need for public safety, science based game management and ecological health.
A coalition of "Who's Who" animal extremist groups working to pressure Trenton to forgo a bear hunt include the BEAR Group, the Humane Society of the United States, the Sierra Club, Animal Welfare Federation of New Jersey (AWFNJ), the Animal Protection League (APL) of New Jersey, In Defense of Animals (IDA), the Protecting Animal Welfare Political Action Committee (PAW/PAC), and the League of Humane Voters of New Jersey.
A brief review of the fundamental mission of nearly all of these organizations is "animal rights" and not environmental stewardship. As we all know, Mother Nature does not use "animal's rights" as a basis of ecosystem health, she uses "predator/prey" relationships to achieve equilibrium. Managed hunting is a tool used by state's to assist in providing ecosystem balance and is based on predator/prey relationships – the same mechanism used by Mother Nature. Hunting is also a source of food for the hunter and his/her family.
The groups opposed to a bear cull have instituted a lawsuit to stop a bear hunt. They are also buying billboard space to demagogue the issue. They will also be placing ads in the following papers:
Star Ledger
The Hunterdon Observer,
The Warren Reporter, (Somerset)
Messenger Gazette,
The Independent Press
NJ.com
Observer Tribune (Mendham)
Bernardsville News
If you are for science based game management, if you are for environmental stewardship and if you are for sound public policy and protection of both humans and bears please copy the following sentence and then go to the following NJ Department of Environmental Protection link (provided) and paste/send your comments in support of a much needed bear hunt. You must respond by 6/18/10.
Cut & Paste: "I support environmental stewardship, human/bear safety and good public policy. Please enact a New Jersey black bear hunt. Thank you."
https://www.state.nj.us/dep/fgw/bearpolicy10_comment.htm
Anthony P. Mauro, Sr.
Chairman,
New Jersey Outdoor Alliance: "We've got your back!"
JOIN NJOA: https://www.njoutdooralliance.org/support/njoa.html
About:
NJOA – The mission of New Jersey Outdoor Alliance is to serve as a grassroots coalition of outdoorsmen and outdoorswomen dedicated to environmental stewardship. We will champion the intrinsic value of natural resource conservation – including fishing, hunting and trapping, among opinion leaders and policy makers. We will support legislation, and those sponsoring legislation, that provides lasting ecological and social enrichment through sustainable use of the earth's resources. Visit: www.njoutdooralliance.org