No Endangered Species Listing for Prairie Dogs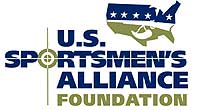 Washington, DC –-(Ammoland.com)-After much scientific research and despite litigation threats from animal rights groups, the U.S. Fish and Wildlife Service (FWS) announced that it does not plan to place white tailed prairie dogs on the Endangered Species List.
This is the culmination of a long simmering battle between groups including sportsmen and ranchers and animal rights interests. The decision also validates the idea that the Endangered Species Act (ESA) should only be invoked when the scientific evidence supporting a listing is clear.
On June 1, FWS announced in the Federal Register the results of a 12-month review brought about by a petition to place the white tailed prairie dog on the Endangered Species List. The FWS found that such a listing was not necessary at this time.
A successful petition would have eliminated all hunting of this prairie dog species and significantly limited many other uses of vast amounts of land in the animals' range which extends over four western states: Colorado, Montana, Utah and much of Wyoming.
The saga surrounding the listing began in 2002 when several organizations including the Center for Native Ecosystems, Forest Guardians, Biodiversity Conservation Alliance as well as naturalist Terry Tempest Williams filed a petition seeking ESA protection for the prairie dogs. The FWS announced in 2004 that the petitioners had not supplied "substantial scientific or commercial information" that would warrant the listing. However, in 2007, FWS indicated it would review the decision after questions were raised with the decision. Subsequently, the Center for Native Ecosystems filed a lawsuit over the decision, prompting FWS to initiate a 12-month finding for the white-tailed prairie dogs in February of 2008.
"The effort to push ESA protection for prairie dogs is yet another example of how far some groups will go to get an animal ESA protection despite a lack of scientific evidence that they are threatened," said Bill Horn, U.S. Sportsmen's Alliance director of federal affairs.

"The USSA commends the Service for standing their ground and making the right call."