NRA Announces 2010 Youth Education Summit Participants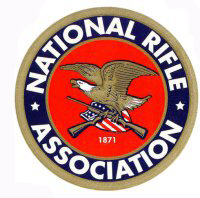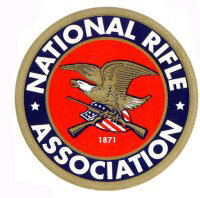 Charlotte, NC –-(Ammoland.com)- The National Rifle Association has selected 45 students to participate in its 2010 Youth Education Summit (Y.E.S.), a seven-day, expense-paid educational experience in Washington, D.C.
While in the nation's capital, rising high school juniors and seniors will learn the significance of the U.S. Constitution and the Bill of Rights and the importance of being an active citizen. Students tour the U.S. Capitol, the National Archives Museum, the Pentagon, the NRA National Firearms Museum, and many of the memorials and monuments in Washington, D.C.
Students also have the opportunity to compete for up to $10,000 in college scholarships, awarded to those who excel during the week's activities, including individual speeches and debates. Students also compete for a $20,000 scholarship after they attend Y.E.S. Each participant has eight months to develop a portfolio describing how he or she promoted NRA programs, such as the Eddie Eagle GunSafe program, in the participant's community.
The students listed below were selected from numerous qualified applicants from across the country. Applicants were required to complete an extensive application, which included submission of an essay about the Second Amendment, a personal statement, transcripts and three personal recommendations.
2010 Y.E.S. Participants
Brooke Bradshaw – Holtville, CA
Russell Babb – Highland, UT
Nayar Barron – Weiser, ID
Rachel Beck – Lockport, IL
Brandy Blanton – Newberry, SC
Joseph Bliss – Sioux Falls, SD
Kelly Bogart – Merrick, NY
Alyssa Campbell – Huber Heights, OH
Janson Card – Spokane, WA
Andrew Clark – Carmel, CA
Nathanael Coffman – O'Fallon, MO
Catherine Cox – Southern Pines, NC
Amanda Cramer – Colorado Springs, CO
Erin DuBose – Anthony, FL
Tyler Ebert – Weston, WI
Stacey Eller – Rochester Hills, MI
Elizabeth Gonzalez – Chesterton, IN
Kaitlyn Higgins – Weiser, ID
Rachel High – Tucson, AZ
Eugene Huang-Lee – Voorhees, NJ
Reed Hubbell – Crawford, CO
Henry Jentz – Cincinnati, OH
Carly Johns – Anaconda, MT
Phillip Lenavitt – Fort Sam Houston, TX
Breanna Lincoski – Daisytown, PA
Luke Macfarlan – Siloam Springs, AR
Michael Matheson – Cedar City, UT
Heather McCormac – Citrus Heights, CA
Jessica Mills – Collierville, TN
Ryan Montgomery – Pendleton, OR
Caleb Moore – Elizabethtown, KY
Arika Morgan – Lemmon, SD
Arielle Mueller – Wayzata, MN
Julia Parker – Merrimack, NH
Wendy Pittman – Autaugaville, AL
Evan Poliquin – Auburn, ME
Alexandrea Provine – Oro Valley, AZ
Samantha Salazar – West Seneca, NY
Zachary Sawyer – Poultney, VT
Victoria Schlotzhauer – New Franklin, MO
Casey Stengel – Las Vegas, NV
Nathan Switzer – Newport News, VA
John Wagner – Russell, PA
Philip Wegmann – Woodburn, IN
Matthew Wolf – Krebs, OK
The National Rifle Association launched the Youth Education Summit in 1996 in an effort to encourage America's youth to become active and knowledgeable citizens at both the national and local levels.
The NRA Foundation provides all funding for the program through monies raised by Friends of NRA events. Friends of NRA is a grassroots, fund-raising program organized by local volunteers. Since the program's inception in 1993, Friends of NRA has funded thousands of local projects that include youth education efforts, firearm training, and conservation projects.