NRA & Shuler Torpedo Gun Rights Organizations
See NRA's statement regarding the Disclose Act.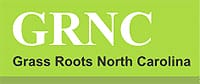 North Carolina –-(AmmoLand.com)- ACT NOW… or you may have to forever hold your peace.
In a deal brokered by Congressman Heath Shuler (D-NC), the National Rifle Association will cease its opposition to the "DISCLOSE Act" in exchange for getting itself – and only itself – exempted from campaign speech restrictions contained in the proposed legislation.
This bill is designed to muzzle GOA, CCRKBA and all other gun rights groups. This deal will potentially bring it to the House floor this week.
Read Paul Valone's column for full details: http://bit.ly/NRASellout
IMMEDIATE ACTION REQUIRED
* CONTACT THE NRA: Gun rights supporters everywhere should immediately contact the NRA and deliver loud and clear the message that you regard this "deal" as a sellout which will serve to extend the stranglehold of Democrats and the media over future elections. Contact both the NRA Institute for Legislative Action at: 800-392-8683 or by CLICKING HERE: https://secure.nraila.org/Contact.aspx
and the NRA membership department at: . 800-672-3888.
* CONTACT REP. HEATH SHULER: North Carolinians should immediately contact Congressman Heath Shuler and let him know that despite his posing as a "Blue Dog" conservative Democrat, his "divide-and-conquer" maneuver will be seen in November as the anti-gun action that it is. Shuler can be reached at: Phone: (202) 225-6401, Fax: (202) 226-6422, or by e-mail HERE: https://shulerforms.house.gov/contact/
(Note: Because Congressmen prefer to ignore people from outside their districts, they use mail forms which require a zip code before you can send a message. For Shuler, use the zip code 28906.)
* CONTACT REP. WALTER JONES: North Carolinians should immediately contact Congressman Walter Jones and remind him that no freedom-loving conservative should be associated with legislation so nakedly aimed at muzzling conservatives and maintaining the liberal stranglehold of the media on future elections. Tell him to immediately withdraw his co-sponsorship of the DISCLOSE Act. Jones can be reached at: Phone: 202-225-3415, Fax: 202-225-3286, or via e-mail by HERE: http://jones.house.gov/Contact/
You may find your NC representative by going here: www.grnc.org/contact_reps.htm
You may write your federal congressman by going here: www.house.gov/writerep/
About:
Grass Roots North Carolina/Forum for Firearms Education is a non-profit, all volunteer organization devoted to educating the public about trends which abridge the freedoms guaranteed by the Bill of Rights, and engaging in grass roots activism to preserve those freedoms. Formed in 1994 to conduct a highly successful rally for the Second Amendment, GRNC has gone on to conduct projects like "Remember in November: A Gun Owner's Guide to Voting," bringing concealed carry to North Carolina. Visit:www.grnc.org