Results Available For Washington Special Hunt Drawing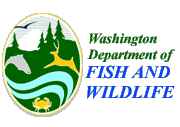 OLYMPIA, Wa –-(Ammoland.com)- Hunters who submitted applications for 2010 special-hunt permits can check the results of this year's drawing on the Washington Department of Fish and Wildlife (WDFW) website.
The results of the random, computerized drawing were verified June 18 and are now available for viewing at https://fishhunt.dfw.wa.gov/wa/specialhuntlookup .
This year's application forms included a range of new hunting options for deer, elk, moose and big-horn sheep, said Dave Ware, WDFW game division manager. Also, for the first time, hunters were allowed to submit applications in multiple categories, boosting the total number of applications received.
In response to those changes, hunters submitted 230,000 applications for special permits this year, up from the 125,000 last year. Revenues generated by application fees also increased, rising from $654,000 in 2009 to $1.1 million this year.
"All of those additional revenues will be used to increase hunter access to private lands and improve habitat for game animals," Ware said. "We've already started working with landowners around the state to achieve those goals."
Holders of the special permits can hunt at times and locations beyond those authorized by a general hunting license.
WDFW is notifying applicants about the results of the drawing by email and postal mail, and has posted the results on its website. Successful applicants will receive their special hunt permits by mail by mid-July.
For more information on special hunt permits, see the WDFW Big Game Hunting regulations pamphlet at http://wdfw.wa.gov/wlm/game/hunter/hunter.htm .