Revision Champion Shooter Max Michel Takes Home First Prize As Only U.S. Competitor In Kongsvinger Open Norway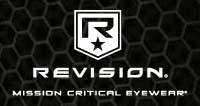 Essex Junction, VT –-(Ammoland.com)- Max Michel, champion shooter for Revision Eyewear, competed against the world's top shooters in his first appearance at the Ninth Annual Kongsvinger Open 2010 (Norwegian National Championship) held May 29-30, 2010 in Norway.
Michel, the only U.S. competitor, was the 100% match winner in the Open Division, edging out 59 competitors from Sweden, Norway, Denmark and Canada with a final match score of 1198.0456.
The Kongsvinger Open, known as the best match in Norway, is a Level 3 International Practical Shooting Confederation (IPSC) event. It hosts an international shooting style that is different from the U.S. The targets are smaller and the courses of fire are more technical.
"The Norwegian Nationals was an experience of a life time for me," commented Michel. "Not only was I tested on all skill levels, as I will be at the World Shoot in Greece in 2011, but it is one of the most beautiful countries I have ever seen."
Max Michel's next competition is the USPSA Area 5 Championships in Polo, IL on June 10-13, 2010.
ABOUT MAX MICHEL
In 2010, world champion shooter Max Michel joined forces with Revision Eyewear in a partnership founded on mutual performance excellence. At age 28 Max Michel is a legend within the world of competitive shooting. A three time IPSC World Speed Shooting Champion, five time USPSA® National Champion, and two time US National Steel Champion, Max is a dominant force in the pistol shooting sports. Born and raised in New Orleans, Max joined the famed U.S. Army Marksmanship Unit (USAMU) Action Pistol Team in 1999 where he served for 10 years as an Army shooter and trainer. Today, Max is recognized worldwide as a top tier athlete in the practical shooting sports and Revision is proud to be Max's eyepro brand of choice – both on the range and off.
Follow Max Michel on Twitter at http://twitter.com/Max_Michel.
Become a fan of Max Michel on Facebook at http://www.facebook.com/maxmichel.us.
About:
Revision Eyewear develops and delivers purpose-built eye protection solutions for military and tactical clients worldwide. We are specialists in integration for the optimum and necessary balance of protection and performance. To that end, we bring the most advanced expertise, state-of-the-art facilities and finest technical minds. Clients include the U.S. Department of Defense, the Canadian Department of National Defence, the Netherlands Defence Materiel Organization, the Swiss Federal Department of Defence and the UK Ministry of Defence, among others. Privately owned and ISO 9001:2008 certified, Revision's operational headquarters is located in Essex Junction, Vermont, USA, with additional offices in the UK, Germany and Canada. For more information, visit www.revisioneyewear.com, write [email protected], or call +1 603-436-1748.
Become a fan of Revision Eyewear on Facebook. For every 50 new fans, Revision proudly donates one set of eyewear to deployed troops.
World champion shooter Max Michel wears the Revision Sawfly Eyewear System in competition and in training.