Rifleman's Rifle Vs. Hunter's Rifle: Is There A Difference?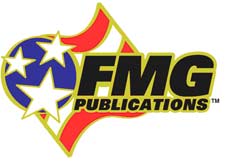 San Diego, Calif. –-(Ammoland.com)- Hunters who hit the mountain hard and don't stop until their trophy is on the ground or the season is over, may have found their golden ticket according to 2011 Special Edition GUNS Annual contributing editor Richard Mann.
Equipped with the Remington Model 700 XCR II, Mann set out to prove why the Winchester Model 70 may be known as the rifleman's rifle, but the Remington Model 700 XCR II is the hunter's rifle.
"It would appear Remington has once again succeeded in making the Model 700 even better," Mann writes. "The affordability, accuracy and aesthetically pleasing lines of the 700 give it mass appeal. Remington's newest Model 700, the XCR II, might be the best 700 yet. As least as far as real hunters are concerned."
Mann modestly includes himself in that group.
"I'm just a simple hillbilly who likes to hunt," Mann writes.

"Many years ago my best friend showed me a rifle to do this with. Years later, when I was assigned as a designated marksman at my police department, the same rifle worked just as well in that role. It was a Remington Model 700."
Other features include:
Novekse's Caribine: Reliable As It Gets
African Big Bore: The Robar Way
DPMS Raptr: Firepower On Patrol
Cimarron's .45-75: Roosevelt's Favorite
S&W i-Bolt: A Solid Performer
All 1911: All The Time
Hornady 6.5 Creedmoor: Yes, It's A Hunting Cartridge
and many more.
Additionally, the 2011 Special Edition GUNS Annual is jam-packed with the news, notes and anecdotes readers have come to expect from its monthly magazine counterpart in the last 55 years. Publisher Roy Huntington treats the Annual Special Edition as icing on GUNS Magazine's cake.
"With a wide cross-section of articles covering topics from hunting and target shooting, to self-defense — the GUNS Annual offers insight and skills for any level of shooter," said publisher Roy Huntington. "To know more about many topics is important — specialization is for insects."
The 2011 Special Edition GUNS Annual also includes the first look at 2011's Buyer's Guide, FMG Publications' catalog of currently available handguns, rifles, shotguns, knives and lights.
The 2011 Special Edition GUNS Annual is available now, while supplies last. To order online visit, www.gunsmagazine.com and follow the Special Editions link from the store menu.