Sevigny Repeats As Area 5 Production Shooting Champ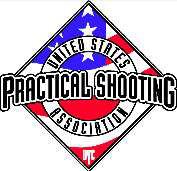 SEDRO-WOOLLEY, Wash. –-(Ammoland.com)- Dave Sevigny, captain of the Glock shooting team, successfully defended his Production division title at the U.S. Practical Shooting Association's (USPSA) Canyon Creek Area 5 Regional Handgun Championship this past weekend.
The Smyrna, Ga., resident won eight of 12 stages and led the field of 69 top shooters from start to finish as he posted a final winning score of 1428.9511 and outpaced runner-up Ben Stoeger of Eau Claire, Wis., by more than 75 points.
Earlier this year, Sevigny won the USPSA Area 6 Production title.
"Dave is one of the most consistently strong shooters in Practical Shooting. Not only did he win eight stages, but he also posted one second, two third and one fourth place stage finish in a field with two other Grand Masters and four Masters," said Michael Voigt, president of USPSA.
Both Sevigny and Stoeger are Grand Masters, the highest skill level in the sport.
Stoeger, who won only one stage, took second place for the second year in a row with his score of 1353.0701. Third place went to another Grand Master, Team CZ's Matt Mink of Conway, Ark., who won three stages and posted a final score of 1254.7090.
Master shooter and Team STI member Tony Hawkins of Westfield, Ill., and Matt Hopkins of Kansas City, Mo., rounded out the top five finishing fourth and fifth with 1138.2893 and 1116.1714 respectively.
Additional Production titles were awarded to Carrie Carlson of St. Peters, Mo., who won all but two stages as she captured the Lady's title. Finishing 13th overall, Craig Tappe of Colo, Iowa, won the Junior Production title while Jack Calcut of Morrisville, N.C., took the Senior Production title while finishing 14th overall.
Hosted by the Tri County Gun Club in Polo, Ill., and sponsored by Canyon Creek, the Area 5 match grew 22.5% over the previous year with a total of 337 top shooters from around the country, as well as Canada, competing for a title in one of six divisions.
Area 5 is one of the eight USPSA shooting regions in the country and is made up of Illinois, Indiana, Kentucky, Michigan, Ohio, West Virginia and Wisconsin.
The sport of Practical Shooting was formally established in 1976 but traces its roots back to the 1950's and the quick draw "leather slap" competitions that grew out of America's love affair with the TV westerns of that era. Today the sport represents the upper echelon of the shooting sports with many of its top shooters actively training law enforcement and military units on shooting techniques and equipment developed in competition.