Public Comments Sought On Draft Columbian Sharp-Tailed Grouse Recovery Plan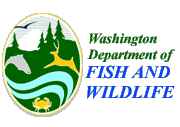 Washington –-(Ammoland.com)- The Washington Department of Fish and Wildlife (WDFW) is seeking public comment on a draft recovery plan for the Columbian sharp-tailed grouse.
In 1998, WDFW wrote a status report on the bird that led to it being listed by the state as a threatened species. This is the state's first recovery plan for the sharp-tailed grouse. Such plans are required for species listed as threatened or endangered.
The draft plan can be viewed and downloaded from WDFW's website at https://wdfw.wa.gov/wlm/diversty/soc/recovery/sharptailed_grouse/ .
Copies of the plan are available at WDFW regional offices, or by calling the department's Wildlife Program at 360-902-2515. A copy can also be requested by sending an email to [email protected] .
The department will take public comments on the plan through Sept. 7 of this year. Comments may be submitted by email to [email protected] or sent by U.S. Mail to:
Endangered Species Section Manager
Washington Department of Fish and Wildlife
600 Capital Way North
Olympia, WA 98501-1091
Columbian sharp-tailed grouse are native to eastern Washington and Oregon, portions of Idaho, Montana, Wyoming, Colorado and Utah, and southern British Columbia east of the Cascades. They once resided in large numbers in areas such as the Palouse. Their numbers have been in steady decline, and in Washington now reside in seven small, isolated populations scattered in the northcentral portion of the state. Last year the estimated breeding population was 712 birds, down from approximately 5,000 birds in 1970. Biologists believe the primary reason for their decline is the loss of habitat.
The goal of the draft recovery plan is to restore ample habitat to support a population of approximately 3,200 birds for a 10-year period. WDFW wildlife biologist Derek Stinson said that restoring and sustaining a population of that size would eventually allow the state to remove the birds from its list of threatened species.
One challenge facing recovery is that grouse need a varied habitat in close proximity.
"Good habitat has both grassland for nesting and deciduous trees and shrubs with buds or berries for winter foraging," said Stinson, who co-authored the recovery plan. "Ideally, all of that should be within a few kilometers. Unfortunately, that's not the case. Currently, sharp-tailed grouse have to travel up to 20 kilometers in search of habitat that meets their seasonal needs for cover, protection from predators, brood rearing and food."
Stinson said that private landowners, government and non-government agencies and tribes will need to work together to assemble and restore the contiguous acres of grasslands, shrub steppe and riparian winter habitat the birds need to survive.
One tool the state will rely on is funds provided through the U.S. Department of Agriculture's Conservation Reserve Program (CRP). A sub-program of CRP, State Acres For Wildlife Enhancement, provides incentive payments to private landowners in Douglas County who establish and maintain perennial vegetation on cropland to provide habitat for sage grouse and sharp-tailed grouse.
Currently 800,000 acres in Washington are under contract with funds from the CRP. Many of those contracts are set to expire in the next few years, and biologists fear they won't be renewed if commodity prices increase.
After reviewing public comments, and making any needed revisions, WDFW expects to finalize the recovery plan by the end of this year.
Photos and videos of sharp-tailed grouse, and examples of their habitat can be viewed at https://wdfw.wa.gov/wlm/diversty/soc/recovery/sharptailed_grouse/ .