Shooter Keehart Cruises To USPSA Lady's Limited Title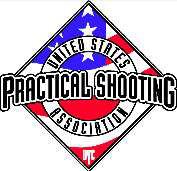 SEDRO-WOOLLEY, Wash. –-(Ammoland.com)- Mesa, Arizona's Debbie Keehart made it look easy as she dominated the Women's Limited division field by winning 10 of 11 stages and cruising to victory at the 2010 U.S. Practical Shooting Association (USPSA) Area 1 Regional Handgun Championship this past weekend.
The match, which was held June 24-27 at the South East Idaho Practical Shooters range in Idaho Falls, Idaho, drew 325 top shooters with 110 of them competing in the Limited division.
"Anytime you look at the USPSA match results you'll find Debbie's name at or near the top, and her commanding performance at this year's Area 1 Championship shows why," said Michael Voigt, president of the U.S. Practical Shooting Association.
Keehart finished the match with a final score of 675.7234. Finishing a distant second was Christie King of Yakima Washington who posted a score of 374.6296. Finishing third and fourth were Eris Merritt of Baker City, Ore., and Melinda Gregston of Idaho Falls, Idaho.
Area 1 is one of the eight USPSA shooting regions in the country and is made up of Alaska, Idaho, Montana, Nevada, Oregon, Utah, Washington and Wyoming, but shooters from 12 other states, as well as Canada, competed for the championship title in USPSA's Open, Limited, Limited-10, Production, Revolver and Single Stack divisions.
About:
USPSA is a non-profit membership association. Most of the more than 15,000 individual members belong to and regularly compete at one of the nearly 400 affiliated clubs and sections (groups of clubs banded together for mutual benefit) located across the United States. USPSA is affiliated with the International Practical Shooting Confederation (I.P.S.C.), which is comprised of approximately 67 nations. USPSA is the American region of IPSC. Visit: www.uspsa.org