Shooting Industry Masters Shooting Event Draws Record Numbers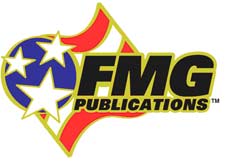 San Diego, Ca –-(Ammoland.com)- Firearm industry giants have yet to step to the firing line in Grand Island, Neb., for the Eighth Annual Shooting Industry Masters, yet this year's event is already setting records.
Sixty-plus teams, representing some of the industry's biggest names, have entered the fun-filled, two-day shooting match to be held at the Heartland Public Shooting Park. The competition, taking place July 23-24, benefits the National Shooting Sports Foundation's (NSSF) First Shots program. Two other event categories have also reached all-time highs.
"We are grateful for the overwhelming support we have received from the industry," said Russ Thurman, match director.

"The record number of sponsors, teams and raffle donations speaks highly of companies and their commitment to support the First Shots program. Their participation also supports FMG's dedication to promote our shooting heritage and the growth of our industry."
Owned and operated by FMG Publications, the Shooting Industry Masters raised $25,000 at the 2009 match for First Shots, a program that introduces new shooters to firearm safety and the shooting sports. In all, FMG has raised nearly $80,000 to support NSSF programs.
"First Shots provides new shooters a safe environment to learn about firearms and shooting. The money raised at the Masters helps expand this great program, plus we get to do what we're supposed to do as an industry, have fun shooting," said Steve Sanetti, NSSF president. "We thank FMG publications for a first-class event."
This year, with a record-setting 23 sponsors and more raffle donations than ever, FMG hopes to eclipse last year's fund raising efforts by a considerable margin.
"We're thrilled to have so many industry heavy-hitters coming to this year's event," said Randy Molde, match chairman.

"We promise they'll have a great time and will be happy to leave with great raffle prizes, thanks to their support of the First Shots program."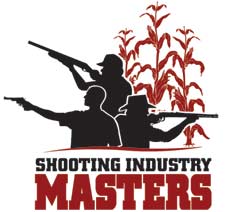 Match officials say FMG has received exceptional assistance from the Heartland Public Shooting Park and the Grand Island/Hall County Convention & Visitors Bureau.
The Grand Island Economic Development Corp. and the Grand Island Sports Council will hold a Masters Welcome Reception on July 22 at the Stuhr Musuem. Hornady Manufacturing, this year's event host, also has provided invaluable assistance.
"The City of Grand Island and the State of Nebraska are looking forward to the Shooting Industry Masters arrival," said Steve Hornady, president of Hornady Manufacturing.

"The Park is in great shape. I think this year's Masters will be the best ever."
The 2010 match courses-of-fire include double-action revolvers, bolt-action rifles, .22 modern sporting rifles and sporting clays. Side matches will also add to the weekend event: a Three-Gun match, sponsored by FNH-USA will combine pistol, rifle and shotgun for a taste of this fast growing competition sport. Hornady plans to sponsor three side events: Cowboy Action, Long Range and Concealed Carry. Proceeds from each side match will also benefit First Shots.
In addition to plenty of trigger time and unparalleled networking opportunities for participants, this FMG Publications production also includes the presentation of the 2010 Shooting Industry Academy of Excellence Awards. The year's top-10 new products will be honored, along with outstanding service contributions of three companies and one individual through a special awards presentation on Friday evening July 23. The awards will be presented at a special reception at the Holiday Inn Grand Island-Midtown.
While team slots for this year's event are at capacity, companies and individuals can still contribute by donating items to the Masters' raffle, benefiting First Shots. To donate, please contact Elizabeth O'Neill at (888) 315-3641 or at [email protected]
For more on FMG Publications and the Shooting Industry Masters, visit www.fmgpublications.com and www.shootingindustry.com.