Smith & Wesson's Doug Koenig Turns In Dominating Performance At 2010 Bianchi Cup
Koenig Named NRA National Action Pistol Champion for 12th Time.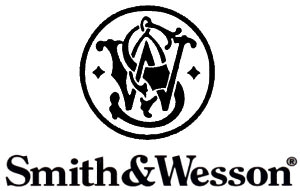 SPRINGFIELD, Mass –-(Ammoland.com)- Smith & Wesson Corp., announced that Team Smith & Wesson member Doug Koenig has once again written himself into the history books of competitive shooting by taking home his twelfth overall title at the National Rifle Association (NRA) National Action Pistol Championship.
During the annual competition, Koenig's four match score of 1920-179X was the only perfect score of the event earning him the coveted overall title.
Debuting in the Metallic Division with a stock Smith & Wesson 1911DK in .38 Super, Koenig captured the Aggregate Title, a combined score of the Open and Iron Sight Divisions. Koenig's championship run didn't end there, as he was also named the Open Shoot-Off champion in the Shoot Off Event held on Saturday after the main event.
Showcasing top competitors from around the globe, the NRA Bianchi Cup consists of four separate matches with fixed times on every string of fire: Practical Event (with shots fired from 10 yards to 50 yards); Barricade Event (shots taken from behind "cover"); Falling Plate Event (banks of six, 8″ falling plates); and the Moving Target Event (shots fired at a moving target exposed for just 6 seconds). Designed to challenge participants in terms of both speed and accuracy, competitors shoot at stationary and moving targets from both standing and prone positions.
Over the course of the three-day match, multiple members of Team Smith & Wesson delivered top performances. In the Women's Division, defending ladies champion and Team Smith & Wesson Captain Julie Golob placed 2nd Woman. Golob also earned the ladies stage win on the Moving Target Event firing a near perfect score of 478 out of 480 using a Smith & Wesson Pro Series 9mm 1911. In the Production Division, Team Smith & Wesson was well represented with team members Phil Strader, Molly Smith and Annette Aysen. After the final scores were tallied, Strader earned a fourth place overall finish using a Smith & Wesson M&P9 Pro Series pistol.
Elsewhere the youngest shooter at the event, thirteen year-old Molly Smith, showed the veterans that experience isn't everything by taking home two awards as a New Shooter in the Production Division. Her enthusiasm for the sport was contagious not only amongst her team members, but for all of the competitors at the event. Rounding out top finishes by Team Smith & Wesson was Annette Aysen, who finished an impressive 2nd Woman in the Production Division shooting a Smith & Wesson Model 686.
"I think that the majority of competitors would agree that the Bianchi Cup is one of the most challenging shooting events in the world," said Tom Kelly, Vice President of Marketing for Smith & Wesson.

"Combining both mental and physical obstacles, intense competition and the ultimate goal to shoot a perfect score, makes the Bianchi Cup one of the toughest matches you will ever see. Smith & Wesson is extremely proud of all of the team members who took part in this year's event and would also like to extend a special congratulation to overall champion Doug Koenig. Doug always seems to make magic happen at this event and this year was no exception."
About Smith & Wesson
Smith & Wesson Holding Corporation (NASDAQ: SWHC) is a U.S.-based, global provider of products and services for safety, security, protection and sport. The company designs and constructs facility perimeter security solutions for military and commercial applications, and delivers a broad portfolio of firearms and related training to the military, law enforcement and sports markets. SWHC companies include Smith & Wesson Corp., the globally recognized manufacturer of quality firearms; Universal Safety Response, a full-service perimeter security integrator, barrier manufacturer and installer; and Thompson/Center Arms Company, Inc., a premier designer and manufacturer of premium hunting firearms. SWHC facilities are located in Massachusetts, Maine, New Hampshire, and Tennessee. For more information on Smith & Wesson and its companies, call (800) 331-0852 or log on to www.smith-wesson.com; www.usrgrab.com; or www.tcarms.com.