Special Offer for NRA Certified Instructors Available from Revision Eyewear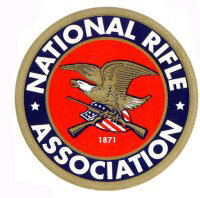 Charlotte, NC –-(Ammoland.com)- The National Rifle Association's Training Department is pleased to announce a special offer from Revision Eyewear.
Through this new offer, NRA Certified Instructors and Appointed Training Counselors will be able to purchase products from Revision Eyewear at a discount of 20%, with 10% of the net sales benefiting the NRA Firearms and Marksmanship Training Endowment.
"Revision Eyewear is an industry leader in eye protection for shooters," said Bill Poole, Director of NRA's Education and Training Division. "Our NRA Certified Instructors and Training Counselors know the importance of quality eye protection and Revision Eyewear is an excellent fit for the needs of our cadre of trainers."
Revision Eyewear is the leading developer of ballistic protective eyewear for military and law enforcement forces worldwide and is the choice of champion shooters including Max Michel. This offer is only available online and is good for up to five items. To order, visit the Revision Eyewear online store at www.revisioneyewear.com and enter the discount code NRAPROTECT during checkout.
For more information on this special offer, please contact Steve Hoback with NRA's Training Department by calling (703) 267-1496 or via email at [email protected] To learn more about NRA's Training Department, visit www.nrahq.org/education/training/index.asp. For more information about Revision Eyewear, visit www.revisioneyewear.com.